Blog
Back to articles
How To Write An Essay On College Life?
College life is one of the most exciting times in one's life and also one with numerous events and experience which later become some of the fondest memories to cherish at a later part of life, throughout the life. Apart from the countless friendships, dates, fun, this period is also very formative in terms of professional, social development before exposure to the real world.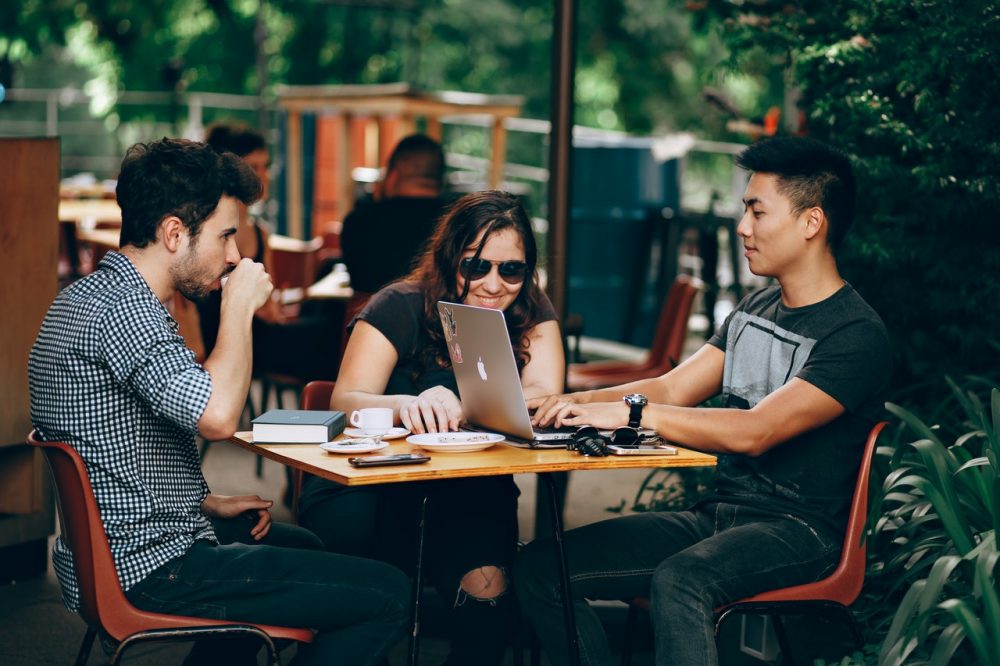 So, if you are a student who wants to know how to write an essay on college life, you are in the right post. Because in the next lines we will give you all the information which will guideyou to write a compelling story in the form of a well structured and crisp essay which sure will surprise and capture the attention of your friends, other classmates and your teacher leading to better grades and a recognition of your efforts and talents.
Essay structure
A typical essay be it on the topic of college life essay or something else, will have the following standard structure. There will be the Introduction, the Central body of the essay, and the Conclusion. So, focusing on the topic of what is college life like, you should write crisp gist about what you intend to share with your readers in the Introduction. Usually, it is a single paragraph at the beginning of the paper on life in college. Its main purpose is the attract your readers to read more.
The Central body of the essay spans over many paragraphs where you can share the information and details in a good narrative about your college life, for instance, how to enjoy college lifeor the overall college life experience. The narrative plays a crucial role because reader engagement is the goal here. You can follow this up with a summarizing, crisp conclusion which also gives takeaways for your readers.
Tips On How To Write An Essay On College Life
1. Write down all the points that you want to share in the paper of life in college.
2. Group them according to the standard structure of the essay and specify which points should come under which parts viz., introduction, the central body of the essay, and conclusion.
3. Now, create an outline of the topics and headings that you want to share under each part of the essay structure.
4. Once you have an outline, think deeply about the things you want to share. Since it is something close and personal to you, think over a few minutes on whether or not you want to share everything in your college life paper.
5. Now, after deciding what you would like to share, write an engaging narrative which involves events from your college life.
6. Once you have written all the content of the college life essay, edit the document thoroughly to correct any contextual or grammatical mistakes that might have happened and which have the potential to change the meaning which you wish to convey in the first place.
Advantages of writing an essay about college life
1. College life essay is one of the most searched topics because it is easily relatable for the readers.
2. It answers the basic human curiosity of knowing what others went through, what was similar, what was unique, etc.
3. It is very entertaining which leads to having more readership or in other words, your essay becomes popular, gaining good grades and reputation.
4. Since it is based on your college life, you can be more passionate and connected with the topic while writing about it. It just makes it so much easier when compared to writing on topics that you have hardly experienced or even being associated with.
Challenges on writing an essay about college life
1. It may not be unique. Your peers might have had the same experience.
2. The question on what to share and what not and in case you share, how much should you share can be a very grueling and time-consuming task.
3. It may be difficult to prove the authenticity of the events and experiences you might have shared in the narrative of the essay.
4. Your message may be easily misunderstood by your readers which may lead to unexpected and unwanted reactions.
5. Once you have shared the college life in the narrative, there is no control on how your readers are going to share and interpret the same. You should be aware that it is forever out in the open.
So, there you go. If you have homework where you have to submit an essay on college life, you can only refer to this write-ups for information, tips, and suggestions. You can use our assistance in creating the best students' essay with an engaging and entertaining narrative which will surprise your readers win you excellent grades and recognition for your work.
Take a break from writing.
Top academic experts are here for you.
do my paper