Blog
Back to articles
Things To Do To Cope With Your College Stress
College life is unique for everyone. Some students view college as a place to enjoy life to the fullest and appreciate their youth. Others view it as what it is: an institution of higher learning. There are students who are able to balance their party life and classroom affairs and that's great. However, one thing that is common to all students in campus is stress. It can be hard to attend all classes, do all assignments successfully and still make money to support yourself. Stress may also arise from home. For instance, someone dear might die or get terminally ill. Your parent/guardian may lose their job and therefore their ability to sponsor your education.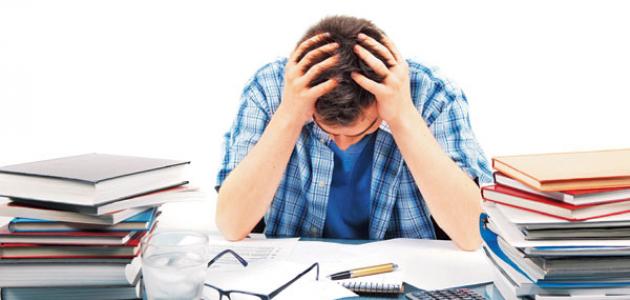 Effects of chronic stress
Any amount of stress that affects how you function physically and emotionally should be dealt with. Chronic stress can trigger or worsen a health condition. It can lead to high blood pressure, depression, headaches, digestive problems and other issues. Detrimental stress can make you quit school too and become socially withdrawn.
How to manage your college stress
There are many ways to cope with your stressful college life:
First, watch out for signs of excessive stress. If you have temporary memory losses, racing thoughts, feelings of anger, sadness and hopelessness or headaches, chances are that you have stress. A change in your sleep patterns or appetite, as well as frequent colds, may indicate stress overload.
Second, find out what could be triggering your stress. Triggers can be different for every student. For one person it can be financial issues and for another it can be people or places. So it is important to discover your own stress triggers and find solutions. If you hate public speaking or similar exposures, the right thing to do is to practice your speech severally before the big day. If you have been drinking a lot or attending social events that are interrupting your school life, try to avoid them.
Third, participate in extra-curriculum activities. All types of workouts have the ability to suppress your stress hormones and provoke the release of feel-good hormones. Instead of reading all the times, you should do some cardio exercises during your free time. These are healthy distractions from your stressors. Besides running, walking or working out at the gym, you should try yoga, breathing exercises and meditation before going to bed. Next, improve your time management skills. College life is full of freedom. Hence, you might think that you have too much time to spend. In reality, though, you have several activities that need to be completed before a semester ends. If you keep postponing some of these tasks, you will develop severe stress. Additionally, the last minute rush means that you will multi-task and produce shoddy results. Thus, time management is an important skill to have if your college life is becoming too stressful. Create a timetable or use a task management app everyday to ensure that most things in your to-do-list are completed.
Avoid bad habits. Most students drink alcohol, and this is not a secret. The problem is not drinking; however, it is overdrinking. Drugs and alcohol usage will only make your stress worse. These should never be used as a way to cope with stresses either. They can worsen your health and mood. So the right thing is to drink or smoke in moderation. Eventually you should quit.
Besides doing all the above, ensure that you speak to positive and loving people. This includes a counselor or family member.
Take a break from writing.
Top academic experts are here for you.
do my paper