Blog
Back to articles
Writing Essay About Coca Cola – Quick and Easy
Are you looking for a good topic for your next essay? Are you a student who knows that an interesting topic will bring him bonus points? If you are, you might be interested in writing a Coca Cola essay. It may sound strange, but this topic is quite complex. Why? Because Coca Cola is a huge multinational company. Its sales are immense, and its marketing strategies and human resources strategies are very interesting. Companies of this size are very interesting to analyze. So a Coca Cola essay can be a very interesting piece of academic writing. But of course, only if you manage to do it right. In this blog post, we will show you how you can write an essay on Coca Cola quickly for a top grade.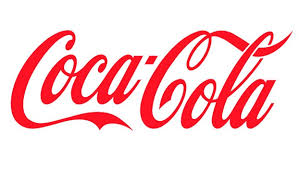 Why Essay on Coca Cola?
We will also show you why you might be interested in choosing this company as your subject. The five paragraph essay structure will also be revealed to help you even further. We will teach you how to write the paper faster and do a better job. Your grades depend on your ability to write exceptional essay, so let's begin! Most high school students and college students don't understand why they need to write an essay on Coca Cola. However, we assure you that this topic can be very interesting if you manage to come up with the right information and the correct stats. Bear in mind that Coca Cola has a long history. It started out small and slowly rose to be the largest producer and distributor of fizzy drinks in the world. Also, keep in mind that nobody really knows the exact recipe of the Coca Cola fizzy drink.
If you are a marketing student, writing a Coca Cola marketing strategy essay is a great idea. After all, the marketing strategies of Coca Cola are renowned as being some of the best in the industry. How do they do it? What's their secret? It's your job to find out! The reality is that this multinational company has a lot of secrets. And many of them can be discovered simply by analyzing records that are publicly available. In other words, you will never lack information and resources if you want to write an essay about Coca Cola. So let's see how you write the paper from A to Z.
Quick Guide to Writing the Coca Cola Essay
Whether you are writing Coca Cola SWOT analysis essays or a Coca Cola financial analysis essay, the process is largely the same. Here is a quick step by step guide that will help you get a good start:
You start by identifying an idea or a problem that needs and answer. This is the topic of your academic paper. For example, is Coca Cola misleading consumers in its marketing campaigns?
You then formulate an excellent thesis statement. You pick a side and make a statement of what you want to demonstrate in your paper.
You start doing your research for the Coca Cola financial analysis essay. This means gathering all the relevant information and creating a rough outline from it.
You add content to the body of the essay. Remember that each paragraph needs to cover a single main idea that supports your thesis statement.
When writing Coca Cola SWOT analysis essays, it is best to postpone writing the introduction and the conclusion until you finish the body of the paper. This way, you know exactly what to write in the intro and conclusion.
Leave ample time for editing and proofreading. This is very important because typos and grammar/spelling mistakes will get you penalized.
Read your paper out loud and make sure your writing flows well and your ideas are logical and well supported by accurate arguments.
As you can see, writing a Coca Cola essay is not at all difficult. And to help you even further, let's talk a bit about the most popular essay structure: the five paragraph essay.
The Five Paragraph Essay Structure Explained
High school and college students are struggling with writing their papers most of the time. They don't know how the final version should look like. They don't know how to structure their paper properly. This is why the standard five paragraph essay structure is so important. Here is how it looks like:
The introduction. Introduce the topic by providing a bit of background info and present your thesis statement.
Three body paragraphs (can be more). Each paragraph discusses a main idea and provides supporting information.
A conclusion that sums everything up and contains a strong call to action. Make sure the introduction makes a lasting impression on your readers!
By using the five paragraph essay structure, you can write any essay you desire, including a Coca Cola essay. But remember, you must do some serious research if you want to write a unique essay that will win you an A+!
Take a break from writing.
Top academic experts are here for you.
do my paper