Blog
Back to articles
Writing the Best Outline for Argumentative Essay
Very few college students like to write argumentative essays. However, as you are surely aware, there is no escape. You can't skip this assignment because the bad grade you will surely get will negatively impact your GPA. Did you know that there are students who are forced to repeat a class or two because of poorly written essays? Instead of staring at a blank page and scratching your head, why not put together an outline for argumentative essay? It will work as a template and you can base your writing on it. In fact, all you have to do when you have a good outline for argumentative essay in place is to fill in the blanks. Yes, it's as simple as that! So let's talk a bit more about the argumentative essay outline and then see how you can create one easily.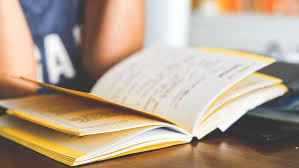 What Is an Outline for Argumentative Essay?
An outline for argumentative essay is just like any outline for any other writing assignment. There is really no difference between outlines. Of course, the structure of the academic paper may vary. This affects your outline as well. However, if you know how the final work should look like, you have no excuse for not writing a perfect outline in just one or two hours. It will help you immensely. Basically, an argumentative essay outline is a skeleton on which you base your writing. It is like a template and you fill in the blanks. As you can already imagine, there is nothing complicated about creating such an outline. But before we delve deeper into the methods you need to use to create said outline, let's take a look at how it will help you write a better paper.
Why to Always Use an Argumentative Essay Outline?
The reality is that even seasoned writers with years of academic writing experience under their belt will recommend you to use an outline for each and every essay you write. In fact, these professional writers always use outlines. Why? Because an argumentative essay outline will help you visualize all your ideas and will help you keep track of all of the most important talking points. It's a lot easier to add content to a template than it is to write an essay from start to finish on a blank page. In addition, you will be able to stick to the proper structure and avoid meaningless paragraphs – that will lead to lost time during the editing phase. You may not know how to write an outline for argumentative essay, but there is actually nothing difficult about it. Let us show you how you can write one easily.
How to Write an Outline for Argumentative Essay: 4 Simple Steps
We know you are very interested in how to write an outline for argumentative essay. So here are the basic steps you need to take to create the perfect outline in just an hour or two – including research:
Analyze the requirements and the subject and pick the best topic possible. Make sure the topic is original and that there is enough information for you to write an essay on said topic.
Start doing the necessary research and identify the most important ideas and talking points. Create an outline from these, just like you would create a table of contents. You can add notes to each heading to make sure you don't forget important pieces of info. This is your argumentative essay structure.
Identify secondary ideas and talking points and add them below each relevant heading as separate subheadings. Again, you are encouraged to add notes to each subheading to make sure you don't miss any important information.
Analyze the outline and make changes to make sure your paper adheres to all guidelines. If you are using the five paragraph essay structure, arrange the headings and subheadings accordingly. Your outline will look like a rough draft of your paper.
More About the Argumentative Essay Structure
That wasn't so difficult, was it? In almost every guide on argumentative essay writing, you will see an outline being mentioned at one point or another. Truth be told, creating the outline is one of the most important parts of your writing process. You can even find outlines online if you search for them. They may not be the best for your particular assignment, but you can see exactly how an outline should look like by looking at a couple of examples. Remember that when writing outline, you need to keep in mind the structure of the argumentative essay. This means you need to have an introduction, a paragraph for each and every argument, and a conclusion. Remember that an outline that is poorly designed will not help you at all. We hope our tips on how to write an outline for argumentative essay will help you get that top grade you deserve. Good luck!
Take a break from writing.
Top academic experts are here for you.
do my paper