Blog
Back to articles
How to Quote A Dialogue? Answer's Here!
It is essential to understand the meaning of quoting dialogue before we learn how to quote dialogue in an essay. As you continue to write your essay, you may wish to refer to what other people said without making any changes to their phrases. The application of quotes comes in handy at this place.
You can refer to the statements of other people in two ways. You can either use active or reported speech. Quotation involves the use of direct speech as you are referring to what another person said directly.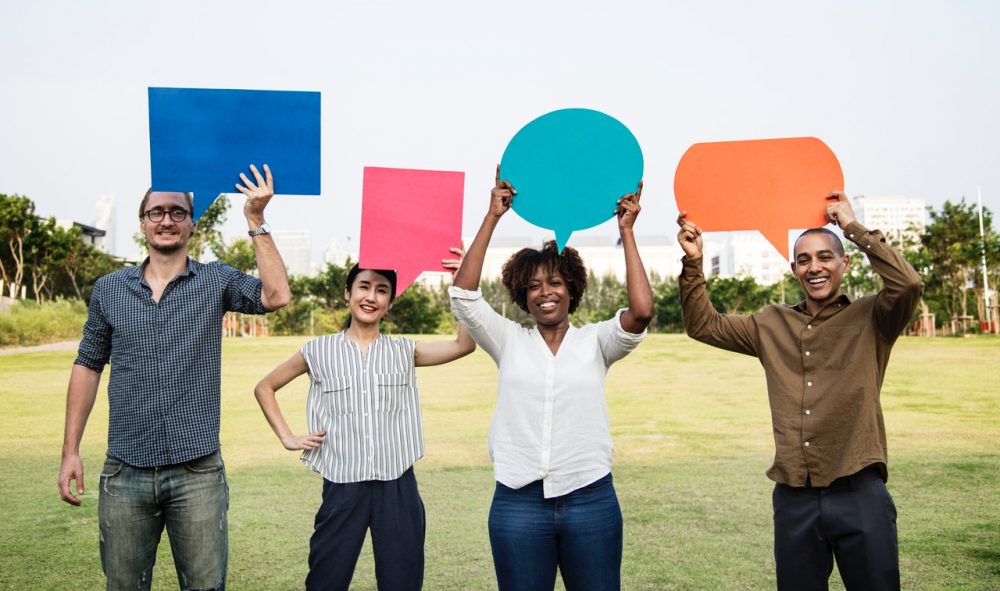 Importance of Writing Dialogue in an Essay
Several benefits come with quoting dialogue in your essay. These include:
It makes your statement more valid because you are using the words of another person to refer to a point. It is good to have reference in your work as it will help the reader to understand the origin on your arguments and there will be no doubt especially if it is a quote dialogue.
Quote dialogue also displays your proficiency in grammar. Most people don't include quotations in their essays because they need to follow some punctuation rules such as having a comma before quotation. Most students prefer reporting like quoting because they don't want to mess up with the set guidelines.
Quotes make your essay outstanding because the reader will get first-hand information the way it was said. When reporting dialogue, you can omit some words that are crucial in supporting your points. However, when you use quotations, you are sure that you will state everything and hence your essay will have strong points.
It is good to use long quotes as long as you adhere to the set rules. If you don't know how to quote dialogue, seek for help as this can change the meaning of your work and mess it up. Here are some of the things that you need to put into consideration before moving further.
Tips on How to Quote Dialogue in an Essay
Don't quote all the sections of your essay. Inserting too much quotations in your paper will make it boring to the readers as you will tend to over-rely on the words from other people. It will reduce the originality of your paper and the reader may undermine your creative ability as you are depending on the words of other people.
Let your quotes be precise and avoid anything that is not related to the context of your writing. Do an analysis of the quote you wish to use and make sure that the impression that you are bringing out from the dialogue is related to what the essay is talking about.
Only quote the words that vividly relate to what you are discussing in the essay. You will not have an organized piece of work if you just quote haphazardly. You may find yourself bringing up another meaning that is completely contrary to what you were saying.
Avoid including long quotes in your essay because they can confuse your reader and make him fall off from your essay.
How to Quote Dialogue Example
There are different rubrics and formats for follow when quoting various phrases in your college essay. It all depends with the type and length of dialogue that you are referring. Here are a few illustrations for various quotes:
Quoting a Short Paragraph That Has Less Than Four Lines

James insisted on the spying character of Desmond unworthy in the book: "The scholar's eyes glowed so much on her that Dominic held her over his heart." (Think wise 88)

Quoting a Whole Passage

"In the fortunes of the mountain" (think big 88-89)
It will help you to summarize and not write the whole passage. You will refer to the passage using the simplest form of quotation. The use of length quotations in an essay is not a good practice in writing. It is good to make them as short as possible.
Existing Format for Dialogue Quotation
You should learn how to quote dialogue because making an error in the quotation can change the whole meaning of your essay and cause a misunderstanding. The most important thing is the format as it will dictate whether your quotation is right or wrong. You need to follow several rules in the quotation:
You need to put the quotation marks at the two ends of the dialogue you are referring to. These quotation marks will differentiate your quote from the other sentences in the essay. /li>
Use one single quotation inside the above double marks. The case applies if there is a dialogue inside a quote. After using the double quotes at both ends, you may wish to introduce a dialogue of a specific character inside the quote. At this point, you will be expected to use single quotes.

For Instance
"The girls stared at their father. Mrs. Rose said, 'Lazy girls cannot help you to find some work to do!!'"

You may also quote the dialogue by reporting it and then use parenthesis at the end.
For Instance
You need to think before leaping (Faraday 57).

Use block quotes to prove something in your essay. Block quote referencing is where you put the dialogue in indents for each line with no quotation makes.

For Instance
What is your name?
Richard
Where do you come from?
California
Are you married?
No
Where do you work?
I am a nurse at St. Mary's Hospital
(Richard, Rose, know your friend.com).
It is a perfect example on how to quote dialogue between two characters.
Conclusion
It is crucial to go through various how to quote dialogue examples for you to become an expert in quoting dialogue. Exposing you to various samples will benefit you in several ways. These include understanding various dialogue quotes formats like Purdue owl and avoiding spelling and punctuation errors. Punctuation is a crucial element in quotation dialogue as it identifies the various characters in the quote. The use of wrong punctuation can change the whole meaning of your sentence. These examples will help you to gain the skills that you need in your day to day writing. The other thing you need to learn is how to quote dialogue from a play. This guide will help you to learn how to quote dialogue in your essay in the best way possible.
Take a break from writing.
Top academic experts are here for you.
do my paper