Blog
Back to articles
Special Tips For Writing The Best Stanford Roommate Essay
Do you intend to apply for an opportunity to learn at the prestigious Stanford University? If your answer is "yes," it is important to know one thing; your success is based on how well you write the Stanford roommate essay. But writing this essay is considered by students to be one of the most challenging things.
In this post, we are going to explore the mechanics of crafting a great letter to roommate and get your application accepted on the first attempt. We will also analyze a Stanford letter to roommate example and list great writing tips that will make your Stanford roommate essay sparkle.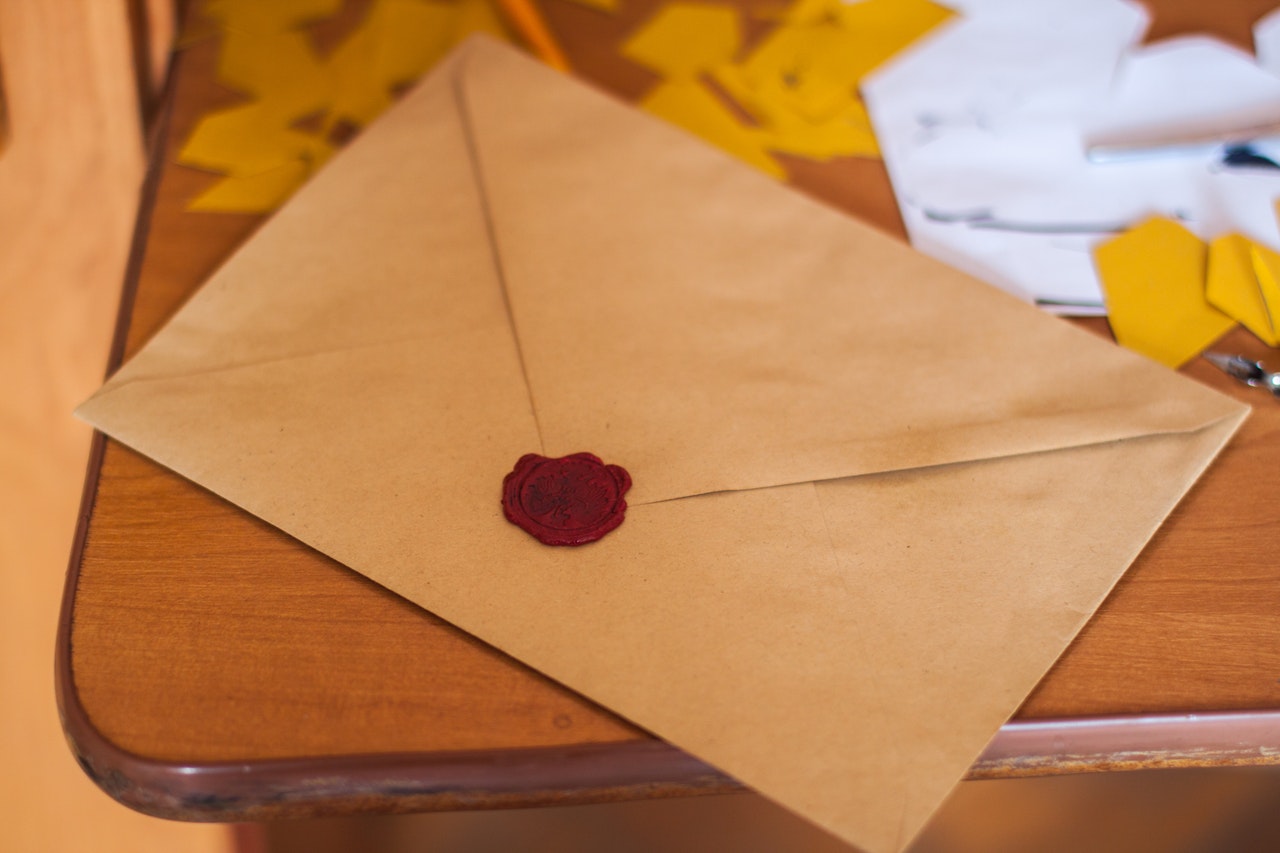 What is Stanford Letter to Roommate?
When making an application to join Stanford University, you are required to write four essays. While the three of them often vary, the letter to roommate will always be there. So let us take a closer look at this essay to understand what it requires and how to craft a winning piece. Here is how you might get the question framed:
"Because most Stanford students live on campus, write a note to your future roommate telling him/her something about yourself to help him/her and us to know you better."
The Stanford roommate essay should be done in 100-250 words. Note that apart from this information, there are no other requirements. This means you are left to select the style you prefer to express yourself to the admissions committee and get that coveted opportunity in the university.
Dissecting the Stanford Letter to Roommate
Before you can start writing the letter to roommate, it is important to ask some questions; "What is the Stanford letter to roommate asking?" and "What are the responses expected from you?"
Because the roommate essay is open, you should take the opportunity to write on a great topic that you would shy away from in other cases.
The main reason why the Stanford admissions committee asks you to write a letter to the roommate is to understand what type of person you are, especially when with peers. The letter is also used to gauge how well or otherwise you would fit in Stanford's community. Therefore, use the letter to the roommate to showcase the fun side of you.
Notably, Stanford letter to roommate is not geared towards showcasing your thrill in extracurricular activities. Instead, it seeks to establish what you do after studies. When you are not studying and just relaxing, what do you do? How do you use your free time? What is that unique you that your roommate should understand?
Although many students consider the Stanford letter to roommate a hard nut to crack, you should look at it as a stepping stone. This is a perfect channel to demonstrate your personality in writing. Tell the admissions board, in a captivating way, about the interests that you never captured in the rest of the application. For example, if you are talented in Super Smash Bros video games, this is the best point to talk about it.
Analyzing Stanford Roommate Essay Examples
When you look at the best Stanford roommate essays, you will easily note they are very different from other school term papers. For example, it is not common to read essays where students talk about waking up at midnight to play Metal Gear video games or watching a movie that had been banned. But all of these peculiar notions feature prominently in admission essays.
To demonstrate how the essays are done, we will take a closer look at one of the top Stanford roommate essays and evaluate its components:
The letter we are going to analyze is borrowed from a Reddit user who goes by the name ChunkySpaghettiSauce. His application was successful. So here it is:
Dear Future Roommate,

First things first: my Starburst is our Starburst. Feel free to grab some (but don't touch the lemon) off my desk whenever. I hope this works the other way around too.

I have my own quirks, as do most people. For starters, I can make a hyper-realistic frog impression. (Don't worry, I'll chase out any frogs that happen to hop inside.) Also, I prefer socks and sandals over sneakers because I like having a breeze around my toes.

You'll often find me reading old issues of Model Airplane News or munching on weirdly delicious food combos such as strawberries and black pepper. I hum minor-key Bach fugues while studying but sing Disney songs in the shower. I can probably make you groan with terrible interdisciplinary science jokes. For example, what happens when a mosquito bites a mountain climber? Nothing, vectors cannot cross scalars.

Beethoven is my jam, and l often subconsciously start humming along to his symphonies. I may even start trumpeting "BAAA DAA DUMMMM" when the brass comes in. If I start humming or trumpeting while you're studying for your o-chem final, tell me, and I'll stop.

If you don't mind biking out on 3 AM donut runs (lemon cream-filled is my favorite, by the way), we'll get along just fine. Here's to four years of groaning over p-sets and doing everything we can to keep fun alive, even if it appears to be on life support during finals week.

Your roommate, ChunkySpaghettiSauce
What makes this Stanford letter to roommate essay great? Let us break it down.
First, the writer gives his personal information well to make it easy for the admissions committee to identify him. He articulately captures himself so that his future roommate can easily figure the picture of a bike resting in the room next to the bed.
Another thing that must come out vividly when you write a Stanford essay is your personality. So how does the writer bring it out in the essay?
This note to roommate articulately describes the writer from a holistic viewpoint. Apart from highlighting interest in academics, the essay demonstrates what the writer is, after dealing with problems such as homework.
In the essay, the student places side by side the academic life and keeping fun alive. This demonstrates that the student will be out to become part of the greater Stanford community.
This writer must have left the Stanford admissions board wanting to get him into campus because of the articulate flow of the ideas from the beginning to the end. In the end, you feel that the letter has all that you would need to know the student, what he likes, and how he would fit into the university. That is why it was stamped accepted!
And one more thing; writing a Stanford letter is not about trying to copy other people's ideas. As demonstrated in the above essay, that unique you, the special things you do and how you do them, is what the admissions committee wants to know. Simply give your story with precision and enthusiasm to get your Stanford roommate essay accepted.
Topics to Get Your Stanford Roommate Essay Accepted
Notably, the Stanford admissions committee does not expect a lengthy and formal piece outlining all the achievements you have hit so far as a student. Therefore, what does it want? To help you know what to write about, here are some great topics to focus on and raise the chances of getting your Stanford roommate essay accepted.
Your unique traits

When writing a Stanford roommate essay, go ahead, and show your personal traits. Think of it this way: do you do yoga every day before going to bed? Do you do 20 pull-ups every morning?

Once you have noted your traits, go ahead and hit the nail on the head, explaining why you are so motivated. For example, do you do yoga because you read a book by a great author about how it helps the heart and mind? Or is it because of your faith?

Go ahead and include some unique spin to your story to make it a thriller. Well, you might want to learn a few literary tactics to thrill readers.

Personal relationship with other students

Notably, Stanford management is very keen on getting students who are capable of fitting in within the larger university community. This means that you have to explain your personality to capture who you are beyond attending classes. Therefore, use the letter to roommate to show how adaptable you are with people. Tell the admissions board how effectively you interact with others. Think broadly and share the funny stories about waking up at midnight to remind your colleague it is his birthday, or wittingly pushing your way to get the first raw in movie theaters. Tell it in a unique way.

Remember that when you select a topic, the benchmark should be showcasing how well rounded you are to live with others at Stanford. Demonstrate you are a fun person to live with in every situation.

What favorite things do you do just for yourself?

After demonstrating how good you are able to relate with others, the rest of the application should highlight personal achievements and extracurricular activities. This is the best point to demonstrate what you do just for yourself. Here are some highlights:
Perhaps all your Saturday nights are used trying a new game online. Describe the game and which level you have gone to.

Perhaps when you have free time, probably before sleeping, you always learn new photography tips. This will match with your course in graphics design.

Or maybe you are a fitness fanatic and always looking for the best ways to cut weight. Highlight something like how the focus is driven by the undying desire to address the current problem of obesity and overweight in the globe.
No matter what fun things you cherish, go ahead and write a note to your future roommate in a fun way.
Essential Tips to Use when Writing Your Dear Future Roommate Letter
To increase the chances of getting your Stanford roommate essay accepted, we will list some useful tips that you should use.
Go for a unique structure

Although there are no requirements on the structure that you should use when writing the Stanford letter to roommate, it is important to be extra careful. If you do not have a clear structure, the essay will look disorganized. The goal should be making your essay flow well to impress the readers. A great structure would be a captivating introduction, several paragraphs in the body, and short closing remarks.

Be as specific as possible

When you write your Stanford roommate essay, the primary aim should be giving the admissions committee a vivid picture of who you are. Therefore, be as specific as possible to demonstrate who you are on top of your academic achievements.

NOTE: Do not try thinking of what the admissions board wants to hear. Rather, tell your story with specificity. Let your character be seen and understood beyond any reasonable doubt.

Be honest

When you read other top Stanford essays that worked, it is easy to be tempted to pick a false story to appear more captivating. But that is wrong. What the admissions committee wants to hear is a real voice from deep within you saying, "this is the true me, this is what I like, and I can become big with this opportunity." Be honest and real!

It pays to read other Stanford roommate essay examples

Well, many students are nervous when writing the Stanford admission essays. It is understood because you are crafting a letter that could determine your future. So do not spare any effort to make it the best. Start by reading a great Stanford letter to roommate example to get a grip on how to do it.

Focus on the bigger picture when writing your Stanford letter to roommate

Although the main focus of the Stanford letter to roommate is telling the admissions committee about yourself, it is important not to lose sight of the bigger picture. When explaining that special thing that makes you unique, try to see it from the lens of the opportunity at hand. This is crucial because the admissions committee members will always peruse your profile to see, which is the course of interest.

Proofread the letter well
No matter how well you write your dear future roommate letter, it can be watered down if you fail to proofread well. Once you are through writing the essay, make sure to carefully proofread it to ensure there are no grammar errors, and the flow is impressive. And that is not all. Go ahead and get a trusted and unbiased friend to proofread the essay further. If he/she suggests some changes, factor them to improve the essay.
Stanford Roommate Essay – Nail It!

As we mentioned at the beginning of this post, how well you craft your Stanford roommate essay is a great determinant of whether you will get a chance at the university. Besides, since the essay is short, every word, every sentence counts. With this guide, you can now craft a great piece and smile all the way to Stanford University, right?
If you still feel inadequate, you cannot let the chance to get into Stanford University slip away. Writing and getting your Stanford roommate essay accepted requires good skills that you might not have. In other cases, the time to write the essay might be short, or you have other engagements. No matter the reason making you feel inadequate, the best option is seeking writing help to craft a winning essay.
We have top professionals who can craft an amazing Stanford roommate essay for you. They have crafted other top letters to roommates and helped students get admitted to the prestigious university. Therefore, they can also assist you. And you know what? They are also cheap and eagerly waiting to help you. Do not take a chance with an essay that will define your future; get a professional helping hand.
Take a break from writing.
Top academic experts are here for you.
do my paper