Blog
Back to articles
How To Write A Narrative Essay: Definition, Tips, And A Step-by-Step Guide
Do you have a narrative essay assignment, but it is proving a hard nut to crack? It often sounds simple because students are asked to narrate something unique about their lives, but most of them end up getting stuck even before starting or midway. For some, the difficulty results from poor writing skills, but others simply lack enough time. No matter what reason is making the process challenging, we have the best solution on how to write narrative essay like a pro.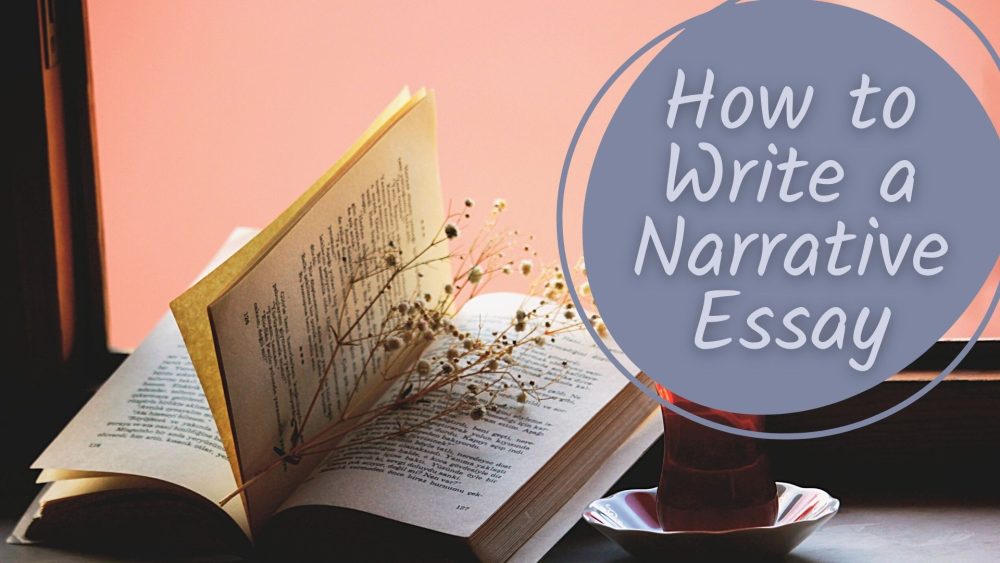 This post is a step-by-step guide on writing a narrative essay. It differentiates narrative essays from other categories of essays and provides the best structure for quality papers. It also lists expert tips to help you craft a high quality essay that will impress your school teachers or professor. Do not get content with standard or failing grades; use this guide to prepare a high-quality narrative paper.
Whats A Narrative Essay?
A narrative essay is a form of academic writing, where you tell a story about yourself. The papers are often experimental, anecdotal, and personal, allowing the student to express himself/herself in a creative and moving way.
It is used in both fictional and non-fictional writing, where you have to communicate a story with settings, characters, and conflicts.
In any narrative form of writing, you need to have a clear central point/ theme around which the entire story revolves about. To put it differently: consider a narrative essay to be like other simple essays, but differs fundamentally in that it is a narration with incidents and dialogues.
Goal Of Writing A Narrative Essay
When your class teacher asks your class to write a narrative essay, you need to be able to establish the purpose before starting the assignment.
Whether the story is fiction or factual, narrative writing focuses on showcasing a series of events in the most engaging manner. This means that you want the reader to get moved by the story, which can be achieved by showing anger, sympathy, laughter, or fear, among other expressions.
The best advice to make your narration stand out is making it as vivid as possible. Narrate the events from a personal point of view. So, ensure to employ storytelling elements, including a beginning, middle, and end. The plot and character should also be employed in the narrative essay structure.
Different Types Of Narrative Essays
Narrative writing is often confused with short stories because they share the same characteristics, such as plot and characters. However, they differ fundamentally in that narrative essays require you to use facts to tell a story, mainly based on personal memory. However, short stories require you to make up everything, from characters to the setting.
It is important to appreciate that narrative essays can fall into three categories:
Poetry: This type of writing can be either fictional or non-fictional, and requires you to express ideas and feelings in a unique style and rhythm. The commonest are the sonnets and epics.
Fiction: This is an imaginary type of narrative writing, which is based on the student/ writer's feelings, ideas, and thoughts. Then, they are presented in a series of events.
Non-fiction: A non-fiction type of essay is classified as a narration if it is based on real happenings and facts. A good example is a journal or diary.
How To Write A Narrative Essay Step By Step
The best way to write a narrative essay is to create a good structure and follow it closely to stitch a story that will move your readers. Here are the main steps to follow:
Choose a Good Topic
Like other types of essays, you need to start by getting an appropriate topic for narrative writing. So, select a topic such that it can be easily converted into a story. Make sure that the topic connects well with the targeted audience. Some good examples of narrative essay topics include:

Meeting a famous person.
Traveling to Ireland for the first time.
My secret place.
Near-death experience.

Select Your Story
Once you have selected the preferred topic, the next step is picking a good story. Ensure that it relates well to the theme or topic. Also, try to make the story realistic without exaggeration.
Carry Out Some Research
How do you write a narrative essay? Some publications out there will tell you that it does not need research, but the truth is that it does. Although you are presenting a personal experience in the essay, researching additional information can help to make it interesting. The research will help you to gather more details on the topic.

As a student, research also helps you to see how other top writers did their narrative essays. This way, you can improve your skills and create better papers. For example, you can learn how to conclude a narrative essay and fine-tune the work for top grades. In most cases, students prefer to end their essays with a call to action or the moral of the story.

Prepare Your Draft
In this step, you need to prepare a plot before getting started. So, carefully plan the incidences to avoid missing some sections during the writing process. This will help you to understand at what point the narrative commences, the progress of the plot, and how it ends.

Note that this is an academic essay as opposed to a novel. Therefore, ensure that the entire narration is contained. Again, ensure the story strikes a smooth flow to avoid making it appear like different pieces.

Describe the Important Characters
Describe the main characters vividly, demonstrating appearance, what they wore, height, and useful facts about them. Here is an example:

"James, my niece, was sharpening a pencil using a new, sharp, and shiny razor blade. He wore a fitting yellow tea-shirt with a Bengal tiger printed on the back…."

Bring Out the Story's Antagonist
It is prudent to get the story's antagonist and a sort of a conflict. If your narrative lacks an antagonist, it is likely to become boring. In most cases, the writer (you in this case) is the protagonist. The antagonist (character) tries to stand in the way of the protagonist from achieving his/her mission.
Explain the Scene
You also have to explain the story's scenes as clearly as possible. This is crucial to ensure readers are able to imagine the setting. Often, students lose marks for not describing the scenes. Detailing the scene also helps to make the story more interesting.
Make the Essay's Events Chronological
As you prepare the narration, make sure that the events are presented in a chronological manner. So, take your time to determine what happens first and link it carefully with the subsequent scenes. Take the example of a narrative essay on a topic such as "Meeting an Influential Person." In such a case, you should start by describing the scene that preceded the meeting, perhaps you had "just gone to the mall" and then "bumped into the influential person." From there, you probably went to the coffee shop, held a conversation, and proceeded to his famous mansion.
Make the Final Copy
From steps one to eight, you were working on the draft, and it is time to move to the next level. So, you need to comprehensively revise it, check the theme and storyline. Finally, proofread and edit the essay to make the final copy that will be submitted to your professor.
To make your work even more outstanding, here are more details on how to write a great narrative essay:
Best Narrative Writing Format
As we indicated already, you need to craft a good format to serve as a guide for your narrative essay. Here is a sample writing format that you can use to prepare a narrative report.
The topic of the narrative essay.
Introduction of the essay: Here, you should provide an overview of the narrative essay in only a few sentences.
The main body of the narrative essay: Like in other types of essays, you should structure the assignment into paragraphs and use them to bring out facts, details, and supporting arguments.
Conclusion: This is the last part of the essay, and you need to sum up the writing. Make sure to wrap up the essay well, mainly by highlighting the moral of the story.
How Do You Start a Narrative Essay
To start writing a narrative essay, you need to carefully read the assignment prompt from your college teacher. Go ahead and brainstorm the ideas on what the essay might be about, and let the imagination take over. At this early point, you should take notes of possible characters, locations, and the preferred conversations These are the ideas that you might build on to finally decide what to write a narrative essay about using the nine steps we described earlier on.
As you learn how to start a narrative essay, make sure to also establish the different ways of bringing out your thesis statement that comes at the start of the essay. The thesis will be evident all through the essay as you develop your story.
How Long Is A Narrative Essay
A good narrative essay is usually five pages long, but this can vary depending on your school professor.
For example, there are some schools that require the essays to be 500 words only. So, make sure to stick to the word limit recommended by your professor.
The bottom line about narrative essays is that they should be short, precise, and informative. So, put the points directly in a concise way and follow the right format.
Expert Tips On How To Write A Good Narrative Essay
Here are some tips from the best essay writers on how to write a good narrative essay:
Keep your essay as concise as possible.
Make sure to have a clear outline of events before starting to write.
Only describe the important characters. For the less important characters, make the description brief.
Include vibrant details to spice the story, but stay true to the course.
Stay consistent and avoid mixing up the tenses.
Write the paper in the first person.
Make sure to support your essay with appropriate details.
Highlight the important moments of your story.
Hone your skills by reading other writers' narrative essays.
Seek Help From Assignment Writing Service
Now that we have provided the guideline for writing a narrative essay, are you ready to get started and work on the assignment? If you find it challenging, perhaps because there are dozens of other things to do or the topic is tough, consider using expert writers and to buy custom essays.
Our professional writers have the skills and experience to prepare top grade papers for students. Even if your assignment has a tight deadline, our writers are fast and will be able to close the task on time. Again, you can count on our affordable online service to prepare even other types of custom essays, such as descriptive and compare & contrast papers. All that you need is to visit our site and say, "write my essay."
Take a break from writing.
Top academic experts are here for you.
do my paper