Blog
Back to articles
Concert Report Writing Tips for College Students
To know how to write a concert report you will need to listen to live music and put what you hear into writing. You need to know and understand music to be able to put your analytical skills into practice.
Whether you'll be needing to attend and write about a classical piano concerto and evaluate the musicians and instruments, whether you need to write a jazz concert report, or even an essay about Donald Trump there are always some basic rules to follow.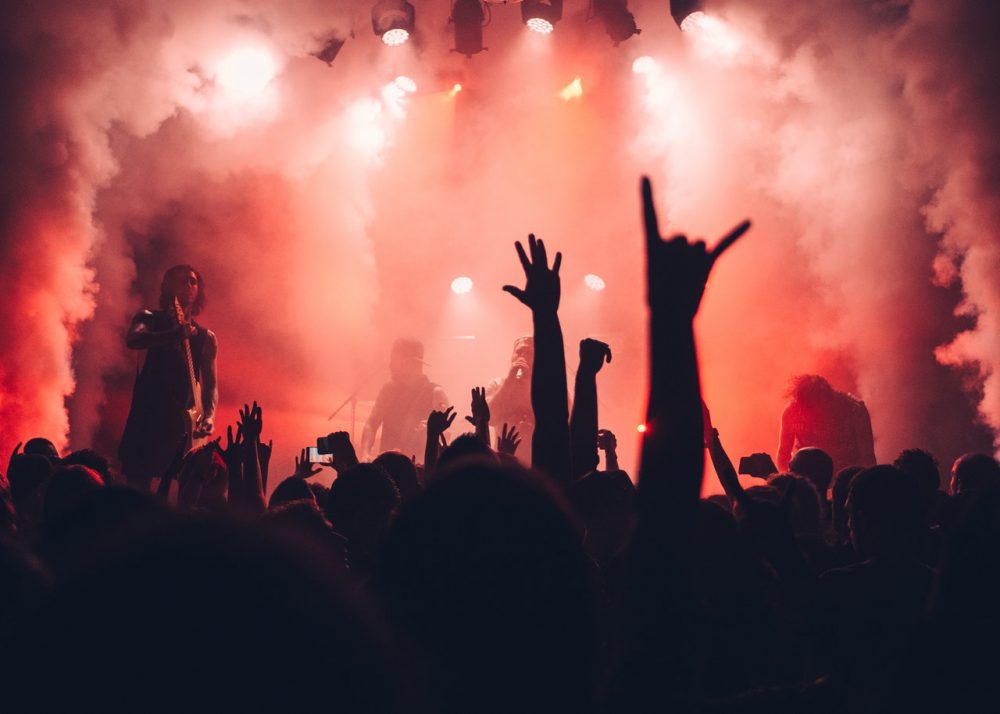 If you want to attend an excellent music school, the focus there will be on the acquisition of knowledge about music. These music schools are equipped with state of the art instruments and materials to ensure the teaching of music subjects is comprehensive and effective.
You're taught about the process of learning certain musical instruments such as guitars,flutes, keyboards drums and others. You learn a little bit of music history, musical sound elements and how to appreciate the value of music.
Students are taught how to perform in different types of music ensemble – orchestra, school band, jazz band or concert band. At university level, you can expect to learn more about music if you take arts and humanities programs.
You'll also learn to muster up a music concert report essay. You'll have had practice listening to music and getting to know the different musical styles.
Concert Review – a Riveting Account of Events
If you've been given a music topic 'write a concert report essay for my music class' the purpose of your essay will be to think analytically about the music and the entire experience and then convey an informative, interesting account of your experience.
This kind of concert report essay will require you to take notes during the performance. How to write a concert review will require following these basic tips –
Write the music concert review as soon as you can.
Make the report about 2 pages long.
Include the name/names of the performer or group.
State the venue and location of the performance.
Date, time, and length of the event.
Admission price.
Write about your experience.
When you write a classical music concert review for instance, you won't only be listening to the music, but focusing on other things such as the musician's attire, the stage lighting and what compositions were part of the concert.
A classical music concert report will cover how good or bad the performance was and require you to justify your opinion. Observe the confidence of the orchestral musicians as well as the audience's response.
After the concert, type your review. Use the right font – 'Times New Roman' 12 pt font. When you type your essay,make sure it's in double spacing. The review can be two pages in length and margins should be 1 inch on all sides.
A Music Review Guide:
Introduction:

The introduction includes the title of the concert, the venue, date of the concert and names of the musicians, participants and conductor. Writing a good music essay introduction is a guide to what your readers will find in the essay. You can find an essay introduction sample online if you 're looking for help. The introduction should be gripping and also present the all-important thesis statement.

Description:

This is the main body of the concert review and will include a short description of each piece played during the concert. It should include the title of each piece, name of the composer and what your reaction was.

Evaluation:

Mention what made the concert so amazing. Write about how the audience responded. Include your thoughts on the acoustic quality of the music.

Conclusion:

This should summarize your overall impression of the concert. It's not the time to add in new information. It's a sum up of everything that has already been said.
A review is made up of reporting as well as personal opinion. It is important to capture all the smallest details and support all your evaluations with evidence. How to write a music report requires you capturing the entire scene in your review.
Get access to the concert so you can write a personal review.
Listen carefully to the event and translate your acoustic observations into an
article.
Take notes throughout the concert.
Also include notes about what is happening around you, on the stage, the atmosphere and lighting.
Get an idea of the music or songs line-up and compositions. You'll need to mention what pieces were played at the concert.
Make your review exciting and review some of the performers and any exceptional pieces.
Try and avoid letting your review only be a critique of those in the limelight. Take note of up-and-coming stars too.
Quoting Lyrics
With writing a music review, you'll want to know how to quote songs in an essay as the lyrics can actually help you to express a feeling, even if it is just a sentence or two.
Essays about music will require you using part of a song in your paper and you'll need to include in-text citations or a reference page. There are different formats – Harvard, APA, MLA etc.
For instance, to quote lyrics in MLA format from The Gambler sung by Kenny Rogers, you'd put it this way in MLA format – "The Gambler Lyrics." Lyrics.com. STANDS4 LLC, 2019. Web. 11 Jun 2019. . To quote the lyrics in MLS forat, you always have to mention the artist's namein parenthesis.
When you use Harvard or APA format, there will be differences to the way you cite.
Music students in college know that the music essay is crucial towards getting good marks. Knowing what and how to write these essays is important.
Applying to music school can be such a competitive process. While there are certain aspects of the application you can't control, you've got a say from word go with your college essays about music. Your essay is your personal statement so research the music school you're headed to and highlight your amazing musical accomplishments which includes knowing how to write a perfect concert review. In case if you're not a big music lover and you're not sure about your review, we recommend you to use our editing services to make sure you get an A+!
Take a break from writing.
Top academic experts are here for you.
do my paper