Blog
Back to articles
Best Personal Letter Format – The Secret To Writing Letters Like A Pro
Let us travel back in time to when we used to write letters asking friends how they were fairing on. It was the golden age of letters before smartphones, and inboxes became the norm. Today, most communications, including official ones, are done via emails. As a matter of fact, notification about your new job is likely to come via email than through your home address.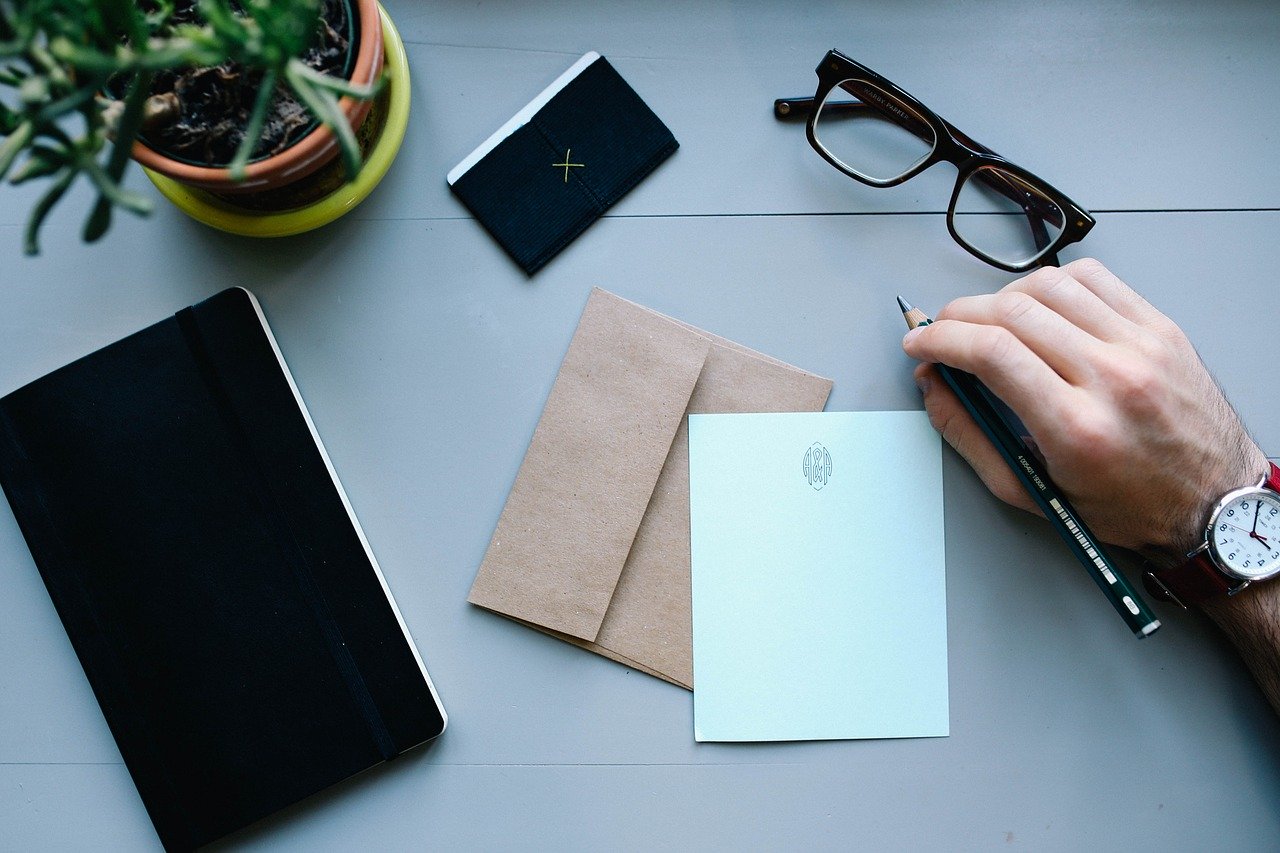 But there are still instances when you are required to write a letter. Also, college teachers are fond of asking students to write letters as part of their assignments, and it is, in many instances, a major challenge. To help you address the problem, the most important thing is the format. So, here is everything that you need to know about the best personal letter format.
Personal Business Letter Format: The Main Elements
When writing a personal letter, you should start by understanding writing a personal letter format. Here are the main components that you should include in a personal letter.
Sender's name and address.
Recipient's name and address.
Salutations.
Subject line.
Introduction paragraph.
Body paragraphs.
Conclusion.
Signing-off.
Name of the sender.
How to Format a Personal Letter
When writing a personal letter, you need to include all the components that we have highlighted above. So, here is a complete breakdown of what you need to include at different points.
Name and address of the sender
This is the first item you need to include in a personal letter. You need to provide your full names and address at the top right corner of the page.
Name and Address of the Recipient
This should come below the address of the sender, but stacked on the left side. You should include the full name of the recipient and his address.
The most preferred term of salutation is "dear." So, use "Dear…" followed by the name of the recipient. For example, Dear John.
Having a subject line is mandatory when writing personal letters. But many people opt to leave out the subject line when writing letters of greater personal nature.
In a proper personal letter format, it is important to have a clear introduction that acts as the opening of the main content. In the introduction, you should bring the recipient up to speed about the matter at hand.
Like in an essay, you should use the body paragraphs to get into more details of the issue you want to communicate. It is important to appreciate that although there is no limit about the number of paragraphs, you need to be as brief as possible.
You should use the last paragraph to summarize the content of the letter. Consider including a call-to-action that will prompt a reply from the recipient.
The sign off note allows you to close the letter and thank the recipient. Finally, include your full names below the sign-off note.
Personal Business Letter Format
If you want a personal business letter, the structure is the same as a personal letter. But there are three main differences, as we have highlighted below.
When writing a personal business letter, the subject line must be clearly defined. Indeed, you should underline and embolden the subject line to emphasize the urgency of the business.
The body paragraphs for a personal business letter should be as brief as possible. If you check the format for personal letters for business, they rarely take more than one page. So, consider sticking to the same style.
When signing off a personal business letter, it is crucial to strike a formal tone. Unlike in a personal letter where you only include your name and sign, a personal business letter is different because you are required to include the name and alternative contact details (such as business contact number and email ID).
Personal Recommendation Letter Structure
This is another common type of personal letter, which many people find very tricky to write. So, whether it is your student asking a recommendation letter for school or for scholarship, how do you go about it?
Always start the letter with your address and date. Although not mandatory, it is advisable to also include contact information, such as phone number and email, where you can be reached promptly.
Immediately, after the date, you should write to a specific person if you know the recipient of the letter. For example, if the letter targets Mr. John Allen, the HR Manager at Dribbles Company, address it to him. But if the letter is general (to be used for different recipients), consider using "To Whom It May Concern."
In the letter, you need to be brief and direct. So, state who you are recommending and what you are recommending him/her for.
Briefly indicate how long you have known the person you are recommending. Also, indicate your capacity. For example, were you his mathematics teacher, coach, or team leader?
Clearly highlight the best abilities and character of the person you are recommending. What is he best in?
Ask the recipient to feel free to contact you in the event that a more candid discussion or info about the person you are recommending is concerned.
As you can see, the letter requires you to have quite some info about the person you are recommending. Therefore, you need to ask the person you are recommending to provide you with his details for perusal before starting to write the letter. You might also want to check another personal letter format example to understand how to go about it like a pro. See one of the samples we have provided below: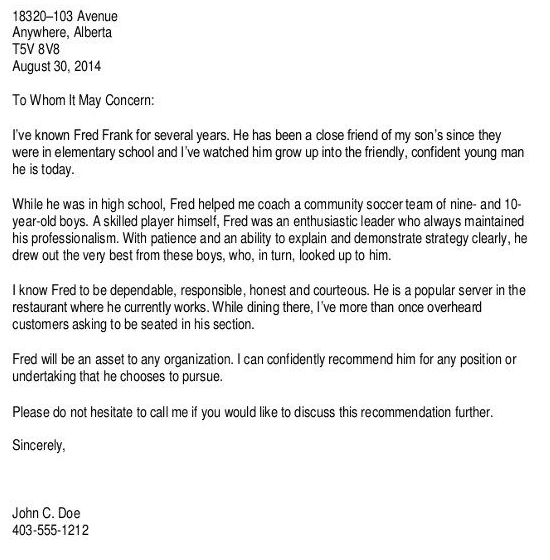 Do You Need Writing Help With Personal Letters and More?
Writing letters, although it looks fancy, turns out to be a serious challenge for most students. For example, if the deadline is short, and your teacher wants you to follow APA or MLA personal letter format, writing the assignment could be more challenging. So, you if find it difficult to write your personal letter or other assignments, the best option is going for writing help.
The writing assistance is provided by expert writers with a lot of experience in academic works. They are cheap, specialized in different disciplines, know the best personal letter template to use, and willing to help you craft A-rated assignments.
Take a break from writing.
Top academic experts are here for you.
do my paper