Blog
Back to articles
What Is the Importance of Academic Writing for a Student?
Academic writing has always played a large and central role for students all over the world. School and university teachers spend many weeks of the year trying to pass on their knowledge and teach their students to write academically, as they know the benefits of acquiring this skill early on.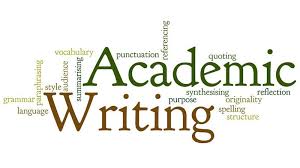 It teaches students to analyze
Academic writing usually requires students to look at somebody else's work or ideas and then form an informed opinion on it. Instead of merely describing the work of other people, students have to think about why it has been carried out and which uses its findings may have for the future. This type of writing makes students take in what they have read and decide how much importance it holds for their subject.
It allows students to convey their understanding
When students learn about a complex subject at university, it can be difficult for them to explain what they have understood if they struggle with academic writing. Essays give students the chance to explain what they have learnt by using the correct terminology and styles to make the information understood by others.
It has a strong focus on technique and style
Unlike some less formal types of writing, academic writing focuses on technique and how it should be used to best convey ideas. If students learn about style and how to write essays early on in their academic careers, they will find it much easier to write papers throughout university. Many lecturers have preferred styles or formatting requirements, so academic writing forces students to take these into consideration and create a paper that will impress. It is usually a good idea for students to ask for essay writing help if they are having issues with their technique, as this is something that can be solved with a little guidance.
It teaches students to think critically and objectively
Students should never write a one-sided paper that leaves no room for argument. Academic writing forces them to look at ideas and research from a different perspective, as this is what they will need to do in order to obtain good grades. Students have to learn to analyze theories from a number of different viewpoints and then make statements based on what they understand. This is an extremely useful skill for people to learn early on in life, as the ability to look at things objectively is something that will benefit them in real life.
Take a break from writing.
Top academic experts are here for you.
do my paper