Blog
Back to articles
Top 50 Physical Therapy Research Topics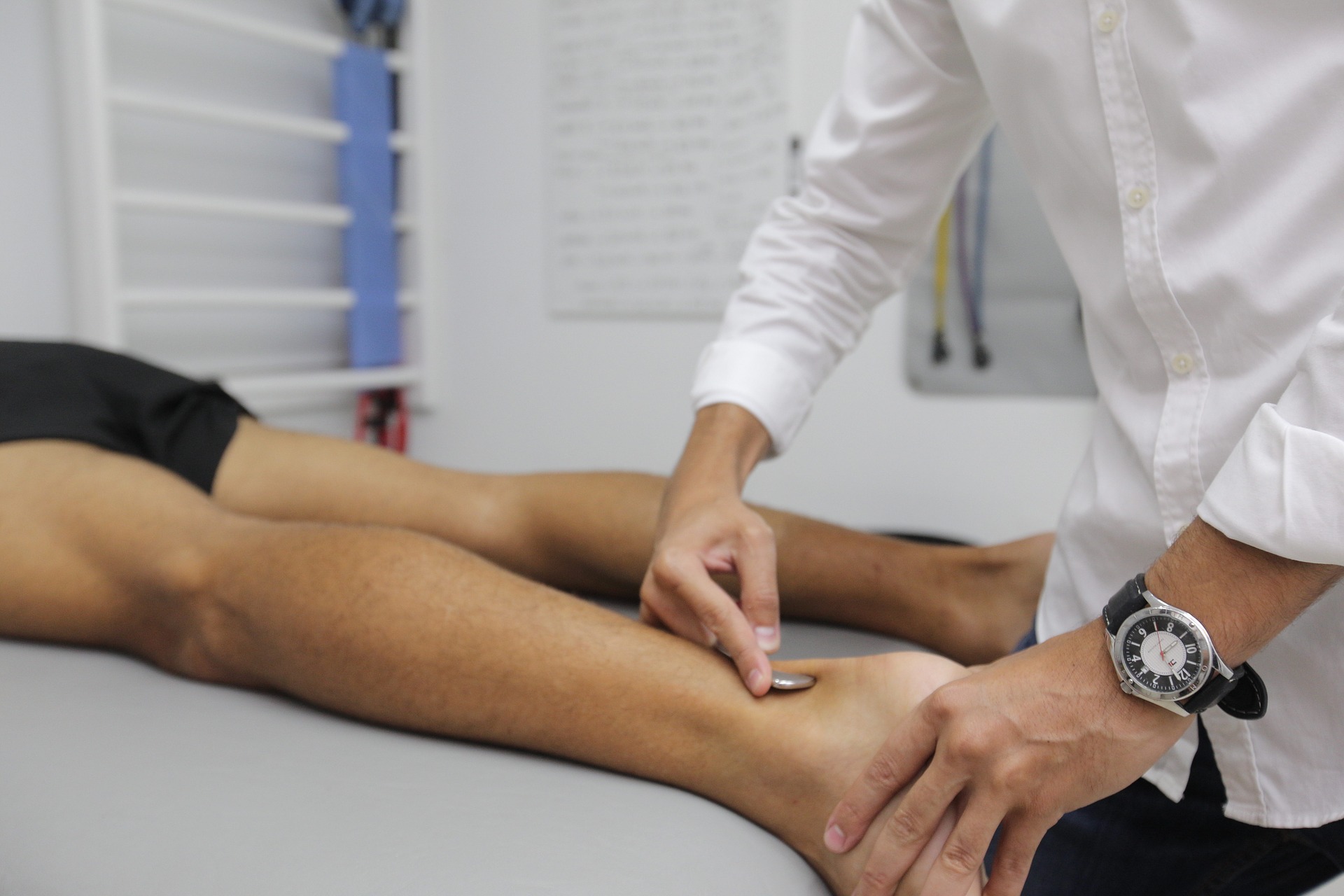 Students have many physical therapy research topics to consider when asked to write academic papers and essays. Essentially, educators expect learners to explore the latest development in physical therapy when completing writing assignments. This includes sports injuries management, postoperative rehabilitation, and strength conditioning among the elderly.
But, choosing physical therapy research paper topics is not easy. That's because every learner wants to choose a topic that will make their paper stand out. Physical therapy is a field of medicine that's aimed at helping individuals recover from disabilities and injuries via mobility promotion. Learners should, therefore, choose topics that enable them to explore the latest developments in making this possible.
Choosing Hot Topics in Physical Therapy Research
To choose the best physical therapy research topics, learners should start by brainstorming or exploring the ideas available. They should write down potential ideas first. These should be ideas that can lead to the selection of topics in their study field.
What's more, learners should choose topics they feel confident about. Students that choose research topics for physical therapy they are comfortable with end up writing great papers. Considering the available contend before selecting a topic is also important.
Overall, students can choose topics for their papers and essays from different physical therapy issues. These issues or topics, presented by our academic writers, can be grouped into different categories as follows.
Controversial Topics Physical Therapy Issues
Some of the treatment techniques used by physical therapists are considered controversial. These can form great research topics in physical therapy. They include:
Is icing a good treatment for sport-related pain or injury?
What is dry needling? – Is it an effective technique for targeting neuro-musculoskeletal injuries?
What are self-myofascial techniques all about?
Using ultrasound as a diagnostic tool for sports injuries
Is hemp-derived CBD an effective treatment for sports injuries?
These are controversial issues physical therapy topics that learners at different study levels can explore. Nevertheless, each of these topics requires extensive research to write a great paper or essay about.
Current Physical Therapy Research Topics
Students can write papers and essays about the latest developments in the physical therapy sector. Current research topics physical therapy issues can even be about the undergoing developments in the sector. They include:
Physical therapy for cancer patients
Physical therapy and mental health
Physical therapy for pain
Physical therapy in rheumatoid arthritis
Foucault and physical therapy
Choosing some of these topics enables learners to explore current issues in physical therapy. However, learners should choose topics that are within their study fields.
Pediatric Physical Therapy Research Topics
Students can also explore topics that touch on pediatric therapy. Examples of topics in this category include:
Who is a pediatric physical therapy and what do they do?
When can physical therapy help a child?
How does a physical therapist differ from a physical therapist assistant?
How does physical therapy differ from occupational therapy?
Is pediatric physical therapy for kids with broken bones only?
These are great topics for students that want to specialize in pediatric physical therapy. However, the choice of a topic in this category should depend on the instructors provided and the interests of the learner.
Ethical Topics in Physical Therapy
Some ethical issues in physical therapy are worth researching and writing about. Examples of issues that form great topics for research papers and essays when it comes to ethics in this field include:
What does the code of ethics for physical therapists say?
Ethical dimensions in physical therapy
A guide for professionals in the rehabilitation therapy
The challenging roles of physical therapists
The major ethical issues in the practice of physical therapy
Rules and regulations that govern the practice of physical therapy may vary from one place to another. As such, ethical issues in physical therapy can also vary. As such, students should conduct in-depth research to come up with solid papers or essays.
Interesting Physical Therapy Topics
Some topics for research in physical therapy are interesting than others. These are the trendiest and hottest topics to write about. They include:
The major signs of burnout- How to beat burnout
Billing, compliance, and reimbursement in physical therapy
Benefits of visiting a physical therapist for musculoskeletal complaints
Physical therapy and pain science
Travel therapy as a form of physical therapy
Patient Assessment Topics
Students can also write physical therapy research articles on the patient assessment by physical therapists. Examples of such topics include:
How to choose and implement appropriate tests, assessments, and measurements in physical therapy
Physiological response by the musculoskeletal system to different tests
Implementation of the kinematics principles- Walking analysis
Secondary effects of bodily systems interventions in the pulmonary and cardiovascular systems
Diseases of the bones, muscles and the musculoskeletal system
Basic Science And Clinical Application Science
Physical therapy involves the principles of basic science and clinical applications. Students can, therefore, choose topics for their physical therapy research papers from these principles. Examples of such topics include:
The musculoskeletal system pharmacology
How the musculoskeletal system responds to environmental factors
Describe the structure of body joints
Explain the mobility and function of joints in the human body
How exercising affects the musculoskeletal system
Sports Therapy Topics
In sports, physical therapy is mainly concerned with athletic injury management. Examples of physical therapy topics research paper issues that learners can address in this category include:
Acute care – Diagnosis and assessment of sports injury
Treatment – Applying specialized techniques to encourage healing
Rehabilitation – Progressive management of injured athletes before they resume sporting activities
Prevention – How to identify and prevent activities that can cause injuries
Education – How to teach athletes to prevent injuries
Special Topics for Physical Therapy
Some physical therapy topics may not describe physiotherapy directly. However, they are relevant to the practice of physical therapy. They include:
Children torture and its psychological consequences
Treating torture survivors with complementary therapies
Interaction between physical therapists and patients in psychiatric care
Physical therapy for the mind and body
Physical therapy as a tool for empowering patients with chronic pain
Practicing Therapists Topics
Some issues in physical therapy affect practicing professionals. Nevertheless, these issues are worth investigating and writing about. Examples of topics that fall under this category include:
Roles of a physical therapy assistant
Physical therapy- A practicing professional's perspective
Physical therapy entails the rehabilitation
Qualities of an effective physical therapy program
Overlapping duties in physical therapy and occupational therapy
A research paper on physical therapy should revolve around health problems that make moving around or doing daily tasks difficult for individuals. That's because physical therapy is about relieving pain and helping individuals move better. It's also about restoring or improving fitness level and physical functions. Learners should have this in mind when choosing topics for their research papers. They should also focus on their interests and academic goals. What's more, students should follow the instructions and guidelines provided by their instructors when selecting the topics. Nevertheless, any of the topics highlighted here can earn a learner their desired grade if research on and written about meticulously. Check out our nursing topics as well.
It's time to nail your grades! Get your 20% discount on a physical therapy writing assignment with promo "ewriting20" – and enjoy your college life!
Take a break from writing.
Top academic experts are here for you.
do my paper