Blog
Back to articles
Police Brutality Essay: Topic Ideas And Tips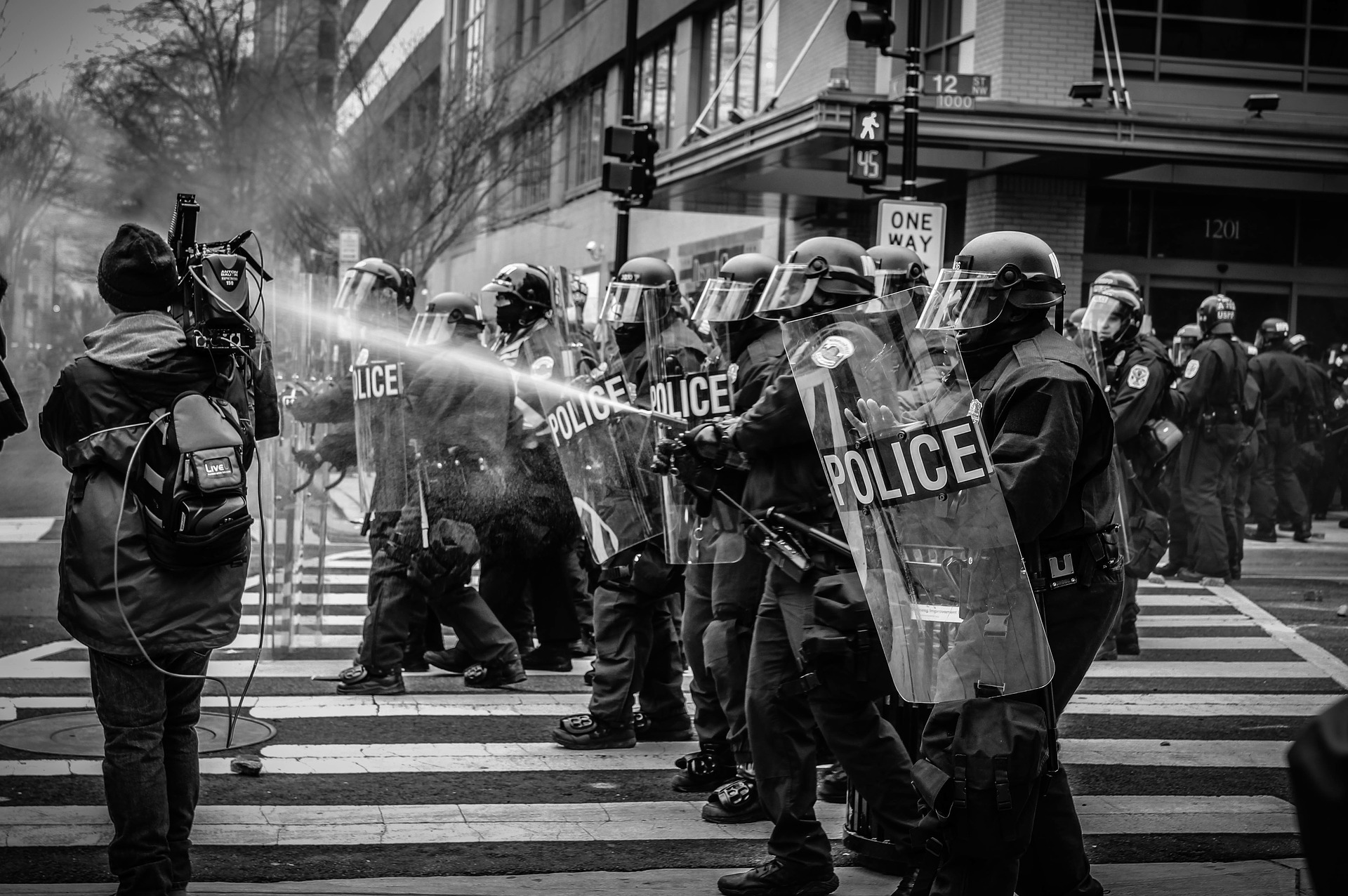 A police brutality essay is a write-up about the excessive use of force against civilians by the law enforcers. Every year, many people report the use of excessive force by police officers in different parts of the world. When police offers use excessive force, they can do it physically, mentally, emotionally, or verbally. This write-up should highlight this problem and tell the audience something about it.
It can also be described as police use of force essay. When composing this write-up, you must start by conducting extensive research. This research should entail reviewing and reading more sources to gather the necessary information. That's the only way you can formulate a strong argument and support it with facts.
Overview of a Police Brutality Essay
An essay on police officer brutality can describe situations where an officer abused people illegally or without a reason. But, before you start composing this write-up, it's crucial to understand your objective or goal. Discuss your topic and if necessary, encourage the audience to protest against incidences of excessive use of force by police officers to stop their abusive behaviors. Also, remember to support your argument with statistics, reliable online sources, and news reports.
You can be persuasive, argumentative, or write a general essay on role of police in society. But, regardless of the perspective you take, make sure that your write-up has a good structure. Again, this should depend on the requirements specified by the professor or teacher. This is very important because it will enable you to complete the assignment according to the provided instructions.
A Simple Outline for Police Brutality Essay
A police brutality essay outline should comprise three major parts. These are:
Introduction – This is where you write briefly about the topic. Your introduction should help the audience understand why you're writing the essay. It's, however, important to note that you can write a police brutality introduction essay. This is where you just introduce the issue without delving deeper into details.
The main part – This is where you discuss the findings of your research with the readers. Whether you're writing a police brutality argumentative essay or a persuasive essay on police brutality, you must have supporting evidence. This section of the write-up can be divided into several paragraphs. Each paragraph can have a single argument.
Conclusion – This is where you remind the readers of your main ideas and finish the write-up logically.
Regardless of the perspective that you take, it's important to come up with an outline before you start writing. This will enable you to avoid leaving out important information when you start writing.
Interesting Police Essay Topics
There are many topics that you can consider when writing about the police force. Here are some of the most interesting topics to consider.
In which crimes and areas are police violence cases rampant?
How does society consider police cruelty?
Can special programs and training in police departments help in reducing police violence?
Why has racism in the police force increased lately?
Are more black people abused by police offers than whites?
Are more men abused by police officers than women?
Are racist police officers the major problem in the police force?
How can police violence be reduced in the United States of America?
How are civilians affected by police brutality?
How rampant is police racism in modern society?
Each of these topics requires extensive research before the writing process starts. It's crucial to understand the topic or subject and gather sufficient evidence to come up with a masterpiece.
How to Write an Essay on Police Brutality
Whether you opt to write a police discretion essay or an essay on police brutality racial cases, you should follow an outline. This will enable you to ensure a logical organization and presentation of all the necessary information in your write-up. Here's how you should write your essay and the information to include in the introduction, main body, and conclusion sections.
How to Start Your Essay
Regardless of the topic that you opt to write about, start by researching extensively. Your educator will be impressed by your work if it has sufficient facts or evidence to support your argument. Here are the steps to follow to come up with a successful introduction:
Select a topic carefully and think about the points or ideas that you will highlight in your essay.
Craft a thesis statement and include it towards the end of your introduction. This should be the main idea of the essay.
Think about the stance that you will take in your police brutality essay argumentative write-up. Ideally, you should choose one side of the argument. This is the side that you should support with strong evidence and convince readers to accept your opinion.
Start the essay with something that catches the attention of your readers. This can be a quote, a question, or statistics.
Make your introduction brief but ensure that it features all essential elements.
How to Write the Main Part of the Essay
The main part of the essay is where you discuss your main ideas. Here's how you should write this part.
Organize your argumentative essay police brutality write-up according to the format specified by the educator.
Support your discussion with evidence. And, don't forget to include opposite perspectives while addressing your ideas and convincing the readers to take your viewpoint.
Include a separate paragraph for each argument. However, make sure that the paragraphs are connected to ensure a smooth transition.
How to Write the Conclusion
The conclusion of this essay should summarize the stated facts shortly while rephrasing the thesis statement. Here's a simple guide for concluding this essay:
Keep your conclusion well-logical and concise
Don't introduce new information in the conclusion
Restate the thesis while making recommendations on how the problem can be avoided.
Whether you write police brutality or racial profiling by police essay, follow these guidelines to enhance the organization and presentation of information in your write-up.
Why Write About Police Brutality?
Police brutality or police corruption essay highlights the evils within the police force. These evils are a major social problem that is reported by the media constantly. It involves mistreatments of civilians by the law enforcers that are supposed to protect them. Writing this essay enables community members to:
Reveal real facts of violations, injuries, and abuses by police officers
Check reasons for violations of human rights and cruelty by the policing forces
Depict the full picture of brutality cases
Distinguish the roles and responsibilities of police officers and civilians
Provide resolutions and recommendations
In most cases, police brutality affects minority members of society. These may lack the courage to talk about it publicly. Writing an essay on brutality and violence by the police can make you the voice of such people.
Your educator may ask you to write something like, should police carry guns essay. Nevertheless, your write-up should reveal the complete picture of violence and brutality that is meted on civilians by law enforcers. It should bring the criminal cases of illegal behaviors by law enforcers to light. Such an essay can be used to expose the activities of rogue police officers and in turn, have them prosecuted for their wrong-doing. This can prevent such misconduct by police officers in the future. Contact our professional writers if you want to complete a perfect essay.
Take a break from writing.
Top academic experts are here for you.
do my paper