Blog
Back to articles
Best College Interview Questions For Both Sides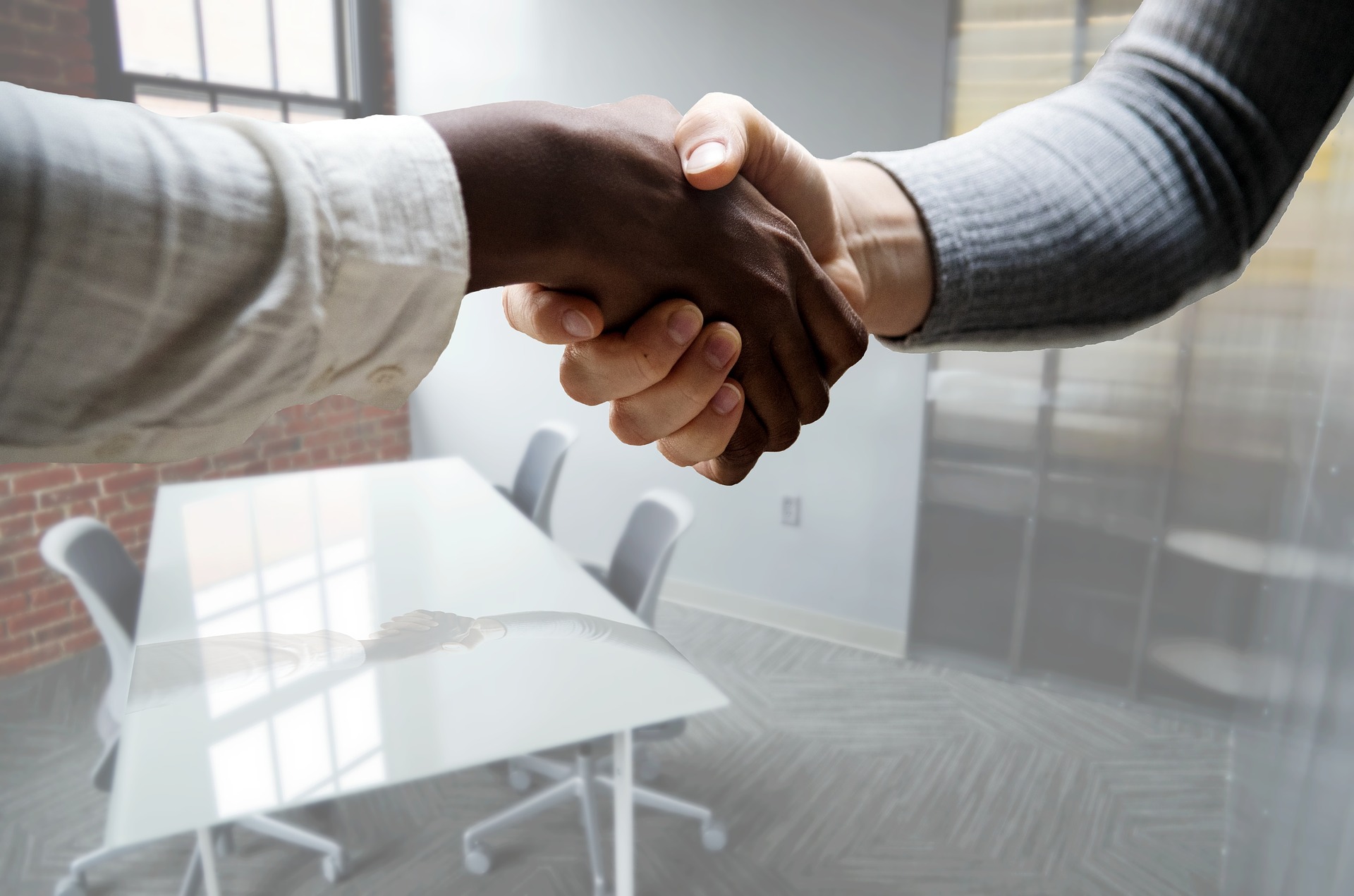 A student's life becomes more comfortable when he/she knows the right answers to college questions. And that's exactly why this article is written – to make students' lives easier! There are some questions to ask a college interviewer and questions to ask during a college interview. Knowing the questions that would be asked of you during a college interview can save you from a lot of stress and anxiety.
Generally, questions are right as they shed more light on some things you might find confusing. Some college interview questions and answers help the College understand if you are the right candidate for them. Knowing these questions before you are asked will propel you to provide the perfect solution, making you the right candidate for that college. What then are these interview questions?
College Interview Questions You Need To Be Ready To
Why have you chosen [insert college/university name]?
Why do you want to study [insert major]?
Where do you hope to be in 10 years?
What have you read recently that influenced or changed the way the world?
Tell me about the time you had to work in a team?
What strengths do you bring to the university?
If you won the lottery, what would you do with the money?
What do you think of [last current event]?
What extracurricular activities are you involved in?
What are your weaknesses at school, and how did you overcome them?
Who do you consider a role model in your personal life?
What sets you apart from other students?
Are you also looking at other schools? Which?
Would you like to ask me some questions?
Tell me three things that aren't about your college application?
Where do you feel at home?
What was the most challenging subject for you in high school?
Are you talking about a time when you had to be a leader?
If you could describe your role within your family/group of friends, how would you describe it?
If you had a day off with no homework or school, how would you spend it?
If you could explain a weakness in your college application, what would you choose and why?
How do you plan to spend your summer?
What is one of your talents?
What does it look like for you to be successful?
If you could have dinner with someone, dead or alive, who would you choose?
If you were to study [current university event], what would you do?
What was a favorite university? Your experience?
Tell me about something you accomplished in high school that you are proud of
What is the essential skill you will get out of high school?
If you could change anything about your current school environment, what would it be?
Are democratic values important to you?
Why would you be admitted to [college/university]?
What was your New Year's resolution this year?
What kind of student are you in the class? [College/university] what would you change?
Do you keep a journal? If not, how do you usually process significant events?
Have you ever had to do something right but made you unpopular?
This and how did you do it?
How were you able to recover from academic error?
What specifically convinced you [college/university] to apply?
Questions to Ask Your College Advisor
Your school counselor is one of the most influential people you'll get to meet in school when it comes to your career. And you should make it a point of duty to visit your school counselor. There are a number of reasons to do so. First, it is their job to help you navigate and seamlessly combine your academics with other aspect of life. And secondly, they have answers to your most pressing questions about what majors to choose, your career, and even personal matters. Of course, I'm pretty sure you have a number of questions to ask your college advisor, but what's the best place to start?
We've come up with 50 questions to ask college advisor to help you make the most of your school counselors' meetings.
General Questions
Let's start with some general questions you can ask your college adviser. These general questions focus on improving your school education, schedule, classes to take, electives, extracurriculars, etc. Here are some questions you can ask:
How often should I meet you to make sure I stay on track?
How can I best plan my schedule?
Am I on the graduation plan?
Should I take AP courses?
When Should I start thinking about College?
Can I take electives to help me prepare for College?
What number of credits do I have to complete in each subject?
Questions Related to Standardized Tests
Standardized tests are an essential part of preparing for college applications. Therefore, you must understand the impact the SAT or ACT on your college admission. Ask your advisor about college application essay questions to understand better and help you prepare both exams. You can also contact them for important dates, deadlines, and test locations.
Should I take the PSAT?
What GPA and test scores better qualify me for my college choice?
Should I take the SAT, ACT, or both?
When is the best time to write these exams?
How often should I take the SAT/ACT?
How can I better prepare for my SAT/ACT?
What resources can help me study better for standardized tests?
Can I take the SAT/ACT exam in this school or must it be in another location?
Should I ACT/SAT subject tests?
How can I send my test scores to colleges I want to apply to?
Is my GPA more important than the SAT/ACT?
Exploring Your Interests
Choosing what major or career you want to pursue is one of the most important decisions you can make in high school. So, what should you pursue in college after you graduate? If you are not yet sure of what path you want to take, then you can discuss your current interests with your school counselor. Who knows, your hobby may become your career! But know that there's no rush when it comes to deciding your path.
Here are some questions that will help you explore your interests and choose the best career path for you.
Is there a career that fits my interests?
Should I go to a nearby college or one far away?
What extracurriculars should I take?
What electives can point me to the right career path?
How would I know if I should turn my interest to a career?
How can I contact people who work in my field of interest?
How do I know what career/major is best for me?
Choosing the Right College
When it comes to choosing the right college so many factors come into play. As you should know by now, your school counselor is ready to help you with the best resources that will aid your college search. Here are some questions to help you choose the right college.
When is the right time to start thinking of what colleges to apply to?
When visiting campuses, what should I look out for?
Does this area have any upcoming college fairs?
Is there a pattern of colleges students from our school apply to?
Do you know of colleges similar to my college of interest?
Can I talk with students that are currently enrolled in my college of choice?
Questions Related to Preparing for College
Here are some excellent questions to ask college interviewers.
Can you help in reviewing my college résumé?
When's the deadline for sending college applications?
Should I apply to college early?
What college guide and handbooks can I access now?
Who are the best people to get letter of recommendations from?
What do colleges want to see in my essays?
Can you help me review my transcript and show me places where I have to improve?
Would there be any college planning sessions?
Financial Aid & Scholarships Questions
Applying for financial aid and scholarships is not the easiest thing in the world. It indeed is quite challenging. But everyone needs a shot at college financially stable and secure. Here are some questions about financial aids and scholarship to set you on the right path.
What is the best way to go about applying for financial aid?
Where can I find scholarship opportunities?
How does income affect the possibility of me getting financial aid and scholarships?
Are there any forthcoming scholarships that I can qualify for?
Can I waive some of my college application fees?
Are there special awards or state aids that I can benefit from?
Does my preferred college provide any assistance?
Can I apply for financial aid in consecutive years if I didn't get it the first time?
What is the timeline for financial aid?
Can I get more financial assistance?
Will my financial aid be affected if I win a scholarship?
So here we are! Use these college interview questions to your advantage! In case you need to prepare a speech, we advise you to check out speech writing services. Our experts will surely help you boost your speaking skills.
Take a break from writing.
Top academic experts are here for you.
do my paper