Blog
Back to articles
Don't Know How To Cheat On Studyisland? Read This!
Can you show me how to cheat on Studyisland? This is one of the questions we get periodically from students who need to pass various tests on this educational platform. We completely understand why students are asking this question – especially since many of them are taking these tests from home. If you manage to learn how to get study island answers, you can get a one hundred percent score (this means you responded correctly to all questions).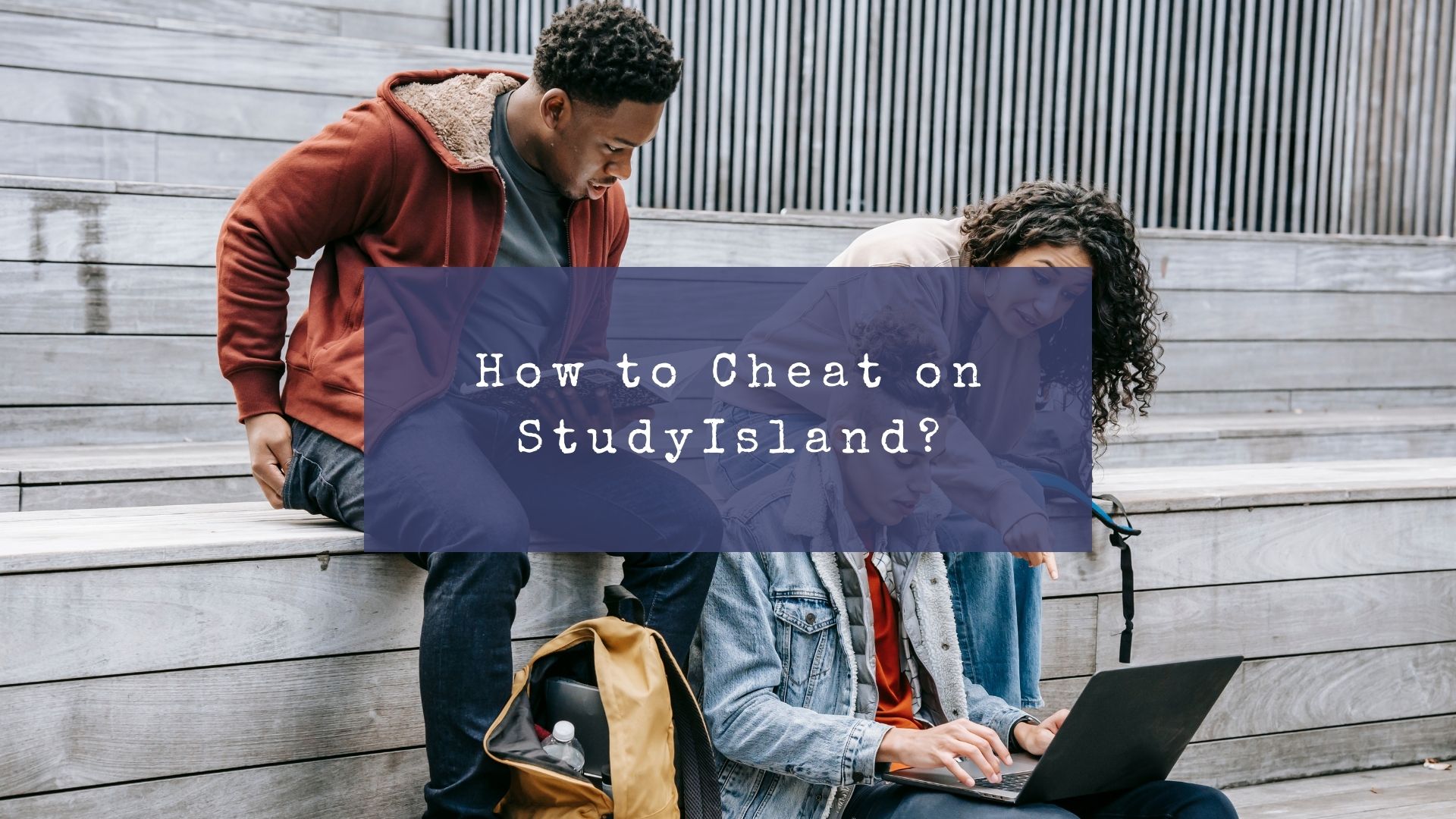 The only problem is that there is no magic exploit for Study Island. Many websites would have you believe that there is in order to sell you a useless program (or "test key"). There is no such thing. Yes, there are some methods that you can use to improve your chances of getting a 100 percent rating. However, they do not involve complex cheats or the use of software. In this blog post, we will discuss the methods that work, as well as those that don't work (or no longer work). Read on!
What Is Study Island?
Let's start with the beginning. After all, if you are trying to find a Study island cheat, you should at least know what we are talking about. So, what is Study Island? Developed by Edmentum in 2000, Study Island is an online suite of products that aims to help students in the K-12 system master a wide variety of classes. Here are some of the most interesting features of this e-learning platform:
The suite is used by more than 8,000 schools
Study Island is built to state standards, which makes it highly flexible
Practice and assessment are both standards-based
The suite offers plenty of independent practice activities
It has a built-in Test Builder which makes it easy for professors to create customized tests
The suite offers group sessions which are great for collaborative learning
Professors and students get access to a wide variety of customizable reports
And of course, Study Island is perfect for remote learning
Yes, Study Island can be used by your professor for tests. And believe us, these tests can be pretty difficult, especially if you didn't bother too much with the subject matter. This brings us to the next point.
Why Learn How to Hack Study Island?
It's clear why you want to learn how to hack study island. You want the answers to all the questions, so you don't have to spend days learning the subject matter. You probably also want to get a top score without having to worry about learning too much. Aside these reasons, we also know there are other – more objective reasons – to try to cheat the test:
You want to make no mistakes, so that you can stand out from the rest of your classmates
You've suffered an injury or have fallen ill, which prevents you from learning the subject matter
You risk failing the class, so you absolutely need a top grade on your next test
Your parents aren't too happy with your progress, so you need to prove to them that you can do better
You want to impress your teacher with a top score. Getting a 100 percent rating would be exactly what you need
However, getting the correct Studyisland answers in 2022 is not as easy as you think. Unfortunately, there is no program or website that can help you with these. To make sure you don't fall prey to online scammers, we will use the next 2 minutes to talk about the techniques that do not work. Don't try these!
Study Island Hacks That Do Not Work
If you were to search on Google, you would surely find a dozen or so Study island hacks. However, this does not mean that they work. The people who are behind these websites or programs just want your money. Here is the list of cheating methods that don't work:
Using inspect element to find answers. This does not work because the content of the test page is encrypted. You will never be able to find the answer on the page, so don't even bother wasting your time trying to learn how to hack study island with inspect element.
Using a list of answers. You will notice that many websites will try to convince you to pay money for a list of Study island answers. Don't throw your money away because there is no such list. The questions change periodically and every school and teacher has a different approach to creating tests.
Installing a crack that can somehow give you the correct answer to every question. There is no such program. The tests are taken online and the answers to the questions are verified on the server – not on your computer.
Using a Study island cheat sheet. You won't get much help from these cheat sheets because they don't apply to each test. Remember, every test is different and nobody can predict which questions will be in which test.
Paying a hacker to get into the server and steal the answers. While this may work (we can't guarantee that it won't), it would be illegal. Remember, you could get expelled from your college or university if somebody ever found out. And you could even face criminal charges, so don't even think about it!
OK, but you promised you would show me how to cheat study island! Yes, we did. And we will. There is one method that still works, even though it may not get you a 100 percent score.
Best Way to Get Correct Study Island Answers
The best way to get correct Study Island questions is, of course, to learn the subject matter and to practice. The other way is to use Brainly. Brainly is a website where you can ask question and get help from other students and even teachers. It has a user base of around 350 million students and teachers and it is used extensively for getting online test answers. Here is what you need to do to use Brainly effectively for your Study Island test:
Join the website. It is free, and you don't even need to use your real identity.
Open Brainly and log in. You can use a different tab in your browser, or a second browser to do this. Make sure you can switch from one tab/browser to the other as fast as possible.
Once you've logged in to Brainly, you should find the search bar at the top of the page.
Start your Study Island test and copy the question. You do this by selecting the question and pressing Ctrl-C or right-clicking the highlighted text and selecting Copy from the context menu.
Press Enter to click the small magnifying glass to search Brainly. You will find the question 80 percent of the time.
If there are several results, click the one with the highest rating/most answers.
Read the answer and choose the correct one in your test (A, B, C, or D). Be careful, the order of the answers changes in each test, so make sure you select the correct letter in your test based on the answer you get from Brainly.
Repeat the process for every question in your test.
As you can see, using Brainly is not difficult at all. You will get the hang of it in a few minutes. You need to move fast because most questions are timed. This is why you need to learn how to copy and paste questions quickly and switch between tabs or browsers as fast as possible. Quick tip: if you have a computer monitor, you could put two browsers side by side.
Other Study Island Cheats That Might Work
Also, there are several other Study island cheats that may work for you, depending on the subject of the test. For example, you could use Quora or Yahoo Answers in hopes of getting a response from somebody quickly. If you are taking a math test, you can use a website like MathPapa to get an Algebra calculator.
Another way to cheat the test is to ask one of your classmates (or somebody who knows the subject matter very well) to help you. If you are taking the test online from home, nobody will ever be able to know that somebody else helped you. However, going to your parents with this may not be the best idea.
Finally, getting top quality help from a genuine expert is something you may want to consider. No matter what your test is about, somebody from our company can help you pass it. Interested to learn more about how this works? Want to learn how to get answers on study island without worrying about getting caught?
Use a Reliable Writing Service
Stop trying to learn how to cheat studyisland and get in touch with our experts. The absolute best way to get a top score in Study Island is to use a reliable writing service like ours. You can get a 100 percent score quick and easy. It won't even cost you much because our prices are every affordable. Here is how it works:
You get in touch with us and tell us what the test will be about (as well as when you want to take it).
We will assign an expert to you based on the information you provided (or you can choose one yourself).
You make payment for our professional assistance.
Our helper logs in and takes the test for you. Alternatively, you can just send him each question and you will get back the correct answer.
You get a 100 percent score and recommend our services to your friends.
Yes, it really is that easy! Every high school or college student can get help from us because our experts all have PhD degrees. We have been helping students get top grades for years; just take a look at our stellar reviews and see for yourself. So, what are you waiting for? Get in touch with us and let's find you the perfect expert for your next test. Don't worry, working with our company is – and will always be – 100% safe.
Take a break from writing.
Top academic experts are here for you.
do my paper