Blog
Back to articles
Creating A Captivating Research Paper Title Page – Ultimate Guide With Examples
A reader can become engaged or irritated after seeing your research paper title page. That is why you need to put in the effort to make sure that it is done properly, and it compels the reader to continue reading the content. Creating the title page for research paper is sometimes more difficult for students than writing a research paper.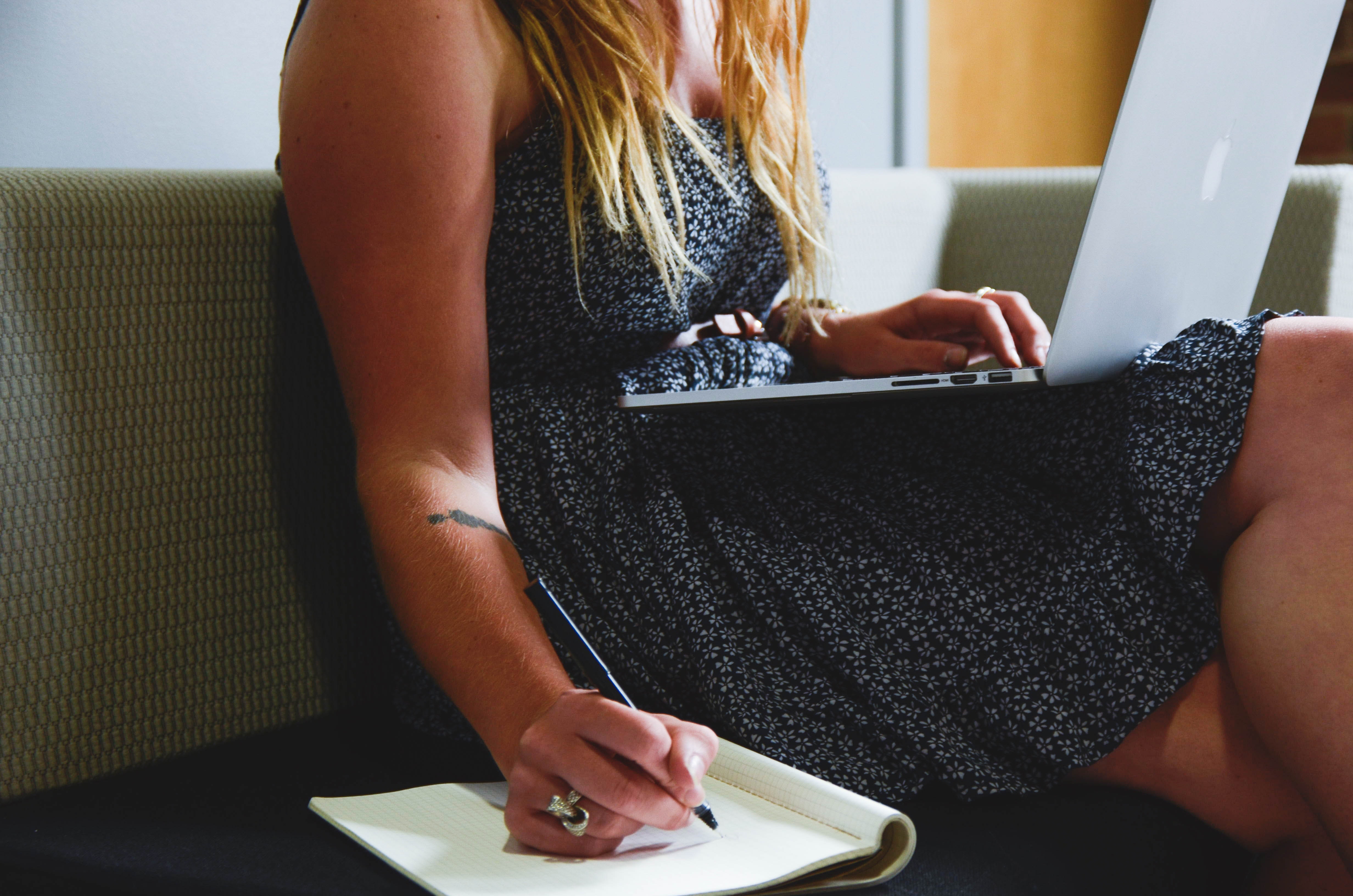 How To
Make A Title Page For

Research Paper

The first thing you need to know is that there are primarily three formats for your title page – APA, Chicago style, and MLA. Your instructor will most likely tell you which format is ideal for the paper. The title page has to contain some precise information about the research in a few words. So, what should be contained in a research paper title page?

The front page of your research paper should contain your full name as it is stated on all your educational certificates. That should be on the same page where you put the topic.
Title Of The Research Paper
Make sure you come up with a good title for research paper and put it on the cover page along with your name. Make sure that the title is interesting. Also, it should not be misleading in any way but should provide a glimpse into the entire content. Typically, the title of the research paper title is expected to be written in capital letters and bold fonts.
Another important detail to add is the full name of the research supervisor. If you go through the research paper title page examples, you'll see that adding the supervisor's name is a must.
You need to provide some information about the course, including the course code, academic year, and semester.
Now you know what your research paper title page is expected to contain, it's time to dive into how to make a title page like a professional. Below are some useful tips for creating the perfect paper title page:
As stated earlier, there are three main research paper formats. The one you use will depend on what you've been instructed to use. However, you need to make sure you stick to one format from the title to the conclusion.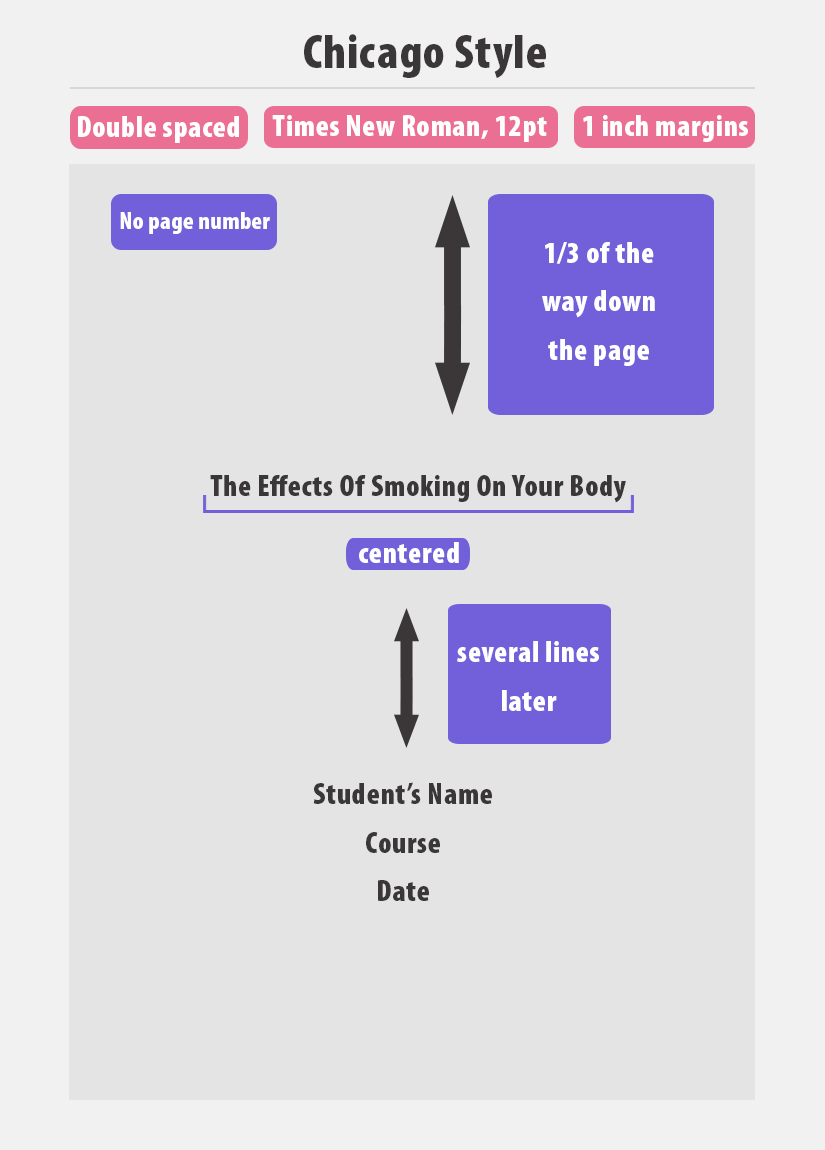 If you've been instructed to use the Chicago format, you have to make sure all the content on the cover page is aligned to the center. Your paper title should be halfway into the page. After the page title, write your full name followed by the name of your instructor and then the course title. There is no need to number the cover page when you're using the Chicago style.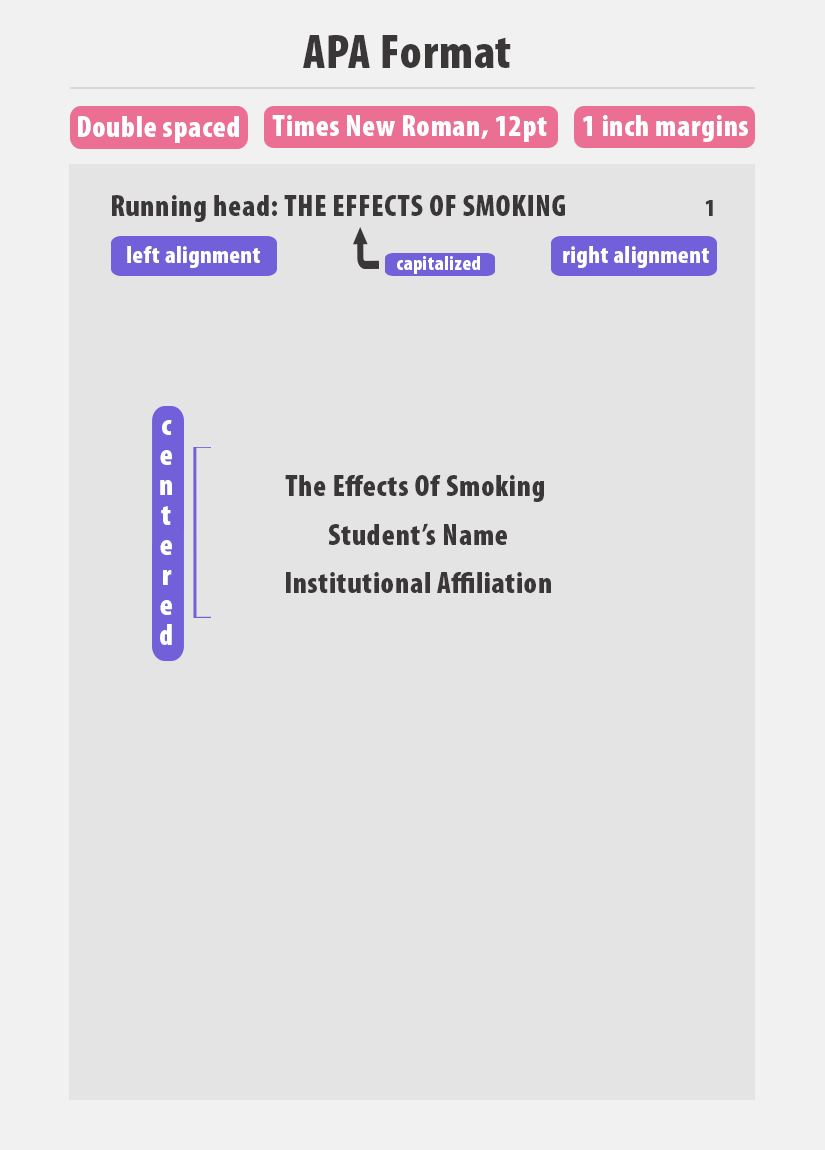 When you're instructed to use the APA style, you have to number the title page at the top right corner. Use Times New Roman as your page font and keep one-inch margins on every side of the cover page. You may not need to write everything in capital letters.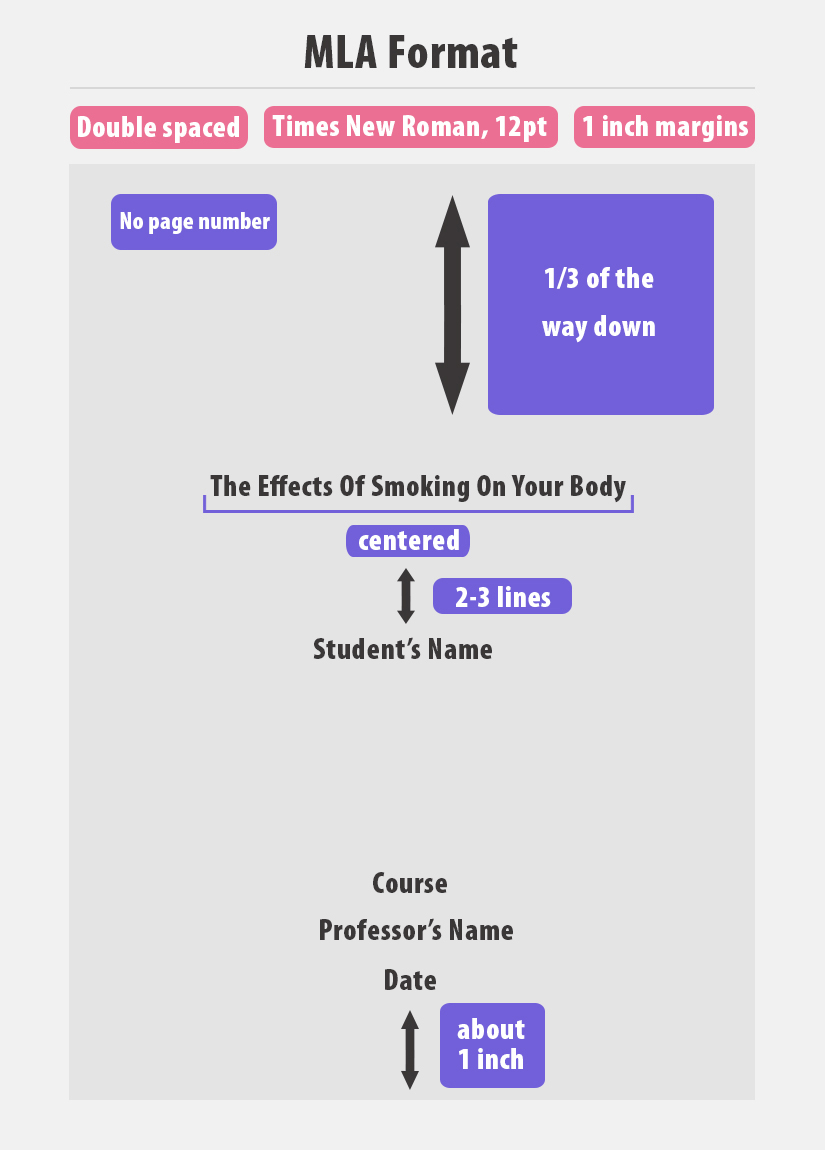 For the MLA format, you need to start a third way into the paper, but it should not be as low as the Chicago style. You can add a subtitle to your original title. Just after that, add your name, the name of your school, the course title, your instructor's name.
Writing

A Research Paper –

Quick Overview

After you've determined what you want your title page to look like, you need to find out how to start a research paper. It is important to note that each institution may have specific guidelines on how to write a research paper. So, make sure you read these guidelines thoroughly before you start. However, some general rules are as follows:
Don't Joke With The Research
The research part of the research paper writing is crucial. Before you start writing anything, research the topic thoroughly, and get updated information about every fact you're going to list. As soon as you understand the topic, you need to gather resources, formulate the idea, develop your thesis statement. Your research should be backed by empirical data. If possible, conduct first-hand research on the subject. Otherwise, look for reliable research on Google Scholar, government publications, encyclopedias, newspapers, and almanacs.
About Your Thesis Statement
Your thesis statement tells your reader what the main point of your essay is and what your supporting points are. It can be one or two sentences that prepare the minds of the readers for what is to come. Make sure that everything in the body of your paper is in line with the thesis statement, not opposite. Your thesis statement should appear at the end of your introduction and or should match the topic.
Your work would flow better if you use an outline from the beginning to the end. Your outline should be made up of all the points you intend to cover in the content. It can also include the research paper format. Make sure that you put down all the subheadings you intend to cover in the content as well as the details of the materials you want to use in each subheading.
To increase your chances of creating high-quality work, try writing a draft first. When you've completed the draft, you can start writing the content you will submit. Writing a draft first allows you to brainstorm ideas and find the perfect voice for the content.
Progress From Weakest To Strongest Point
For your content to have a logical flow, start with the weakest point, and slowly progress to the strongest. That doesn't mean you need to start with a point that isn't backed empirically. It just means the point you start with should not be your strongest. Each point should have a supporting argument as a backup. It makes your content better.
Restate Your Thesis Statement In Your Conclusion
When it's time to conclude your paper after listing all the relevant points, you can restate your thesis statement as is common in research paper writing examples. That doesn't mean you should copy and paste your thesis. Just find new words to say it and link all your points to it. Draw the reader's attention to why all the points you've made support your thesis. That applies when you're research is conclusive. If it is not, make sure you state that in the research is inconclusive.
So, you've completed your research paper successfully. That's cool. However, you should not rush into submitting. Revise the work, make edits, and ask someone else to help you read it. Make sure that your work is as flawless as possible. There should be no inaccurate information, grammatical, or typographical errors. The last thing you want to do is submit a compelling research paper with bad grammar or typographical errors.
Let Our Writers Create Best Title Page For You
Writing a research paper, especially its title page, is like writing any other paper. However, it requires more precision and use of facts. Depending on the topic, make sure that everything you state is factual. These tips above will help when you're creating a title page for your research paper and when you're creating the paper. Also, should you feel stuck with crafting a research paper – feel free to hire our experts to help you get exciting results!
Take a break from writing.
Top academic experts are here for you.
do my paper