Blog
Back to articles
Impressive Thesis Defense Presentation – How To Craft And What To Cover
A thesis defense presentation is an essential part of your thesis process.
While it may appear intimidating, the defense gives you a chance to share the research with colleagues, peers, and members of the community.
It gives you a platform to showcase your efforts and share your findings in with like-minded people.
During the presentation, you'll face the thesis defense committee, which consists of three members of the thesis committee and an external examiner.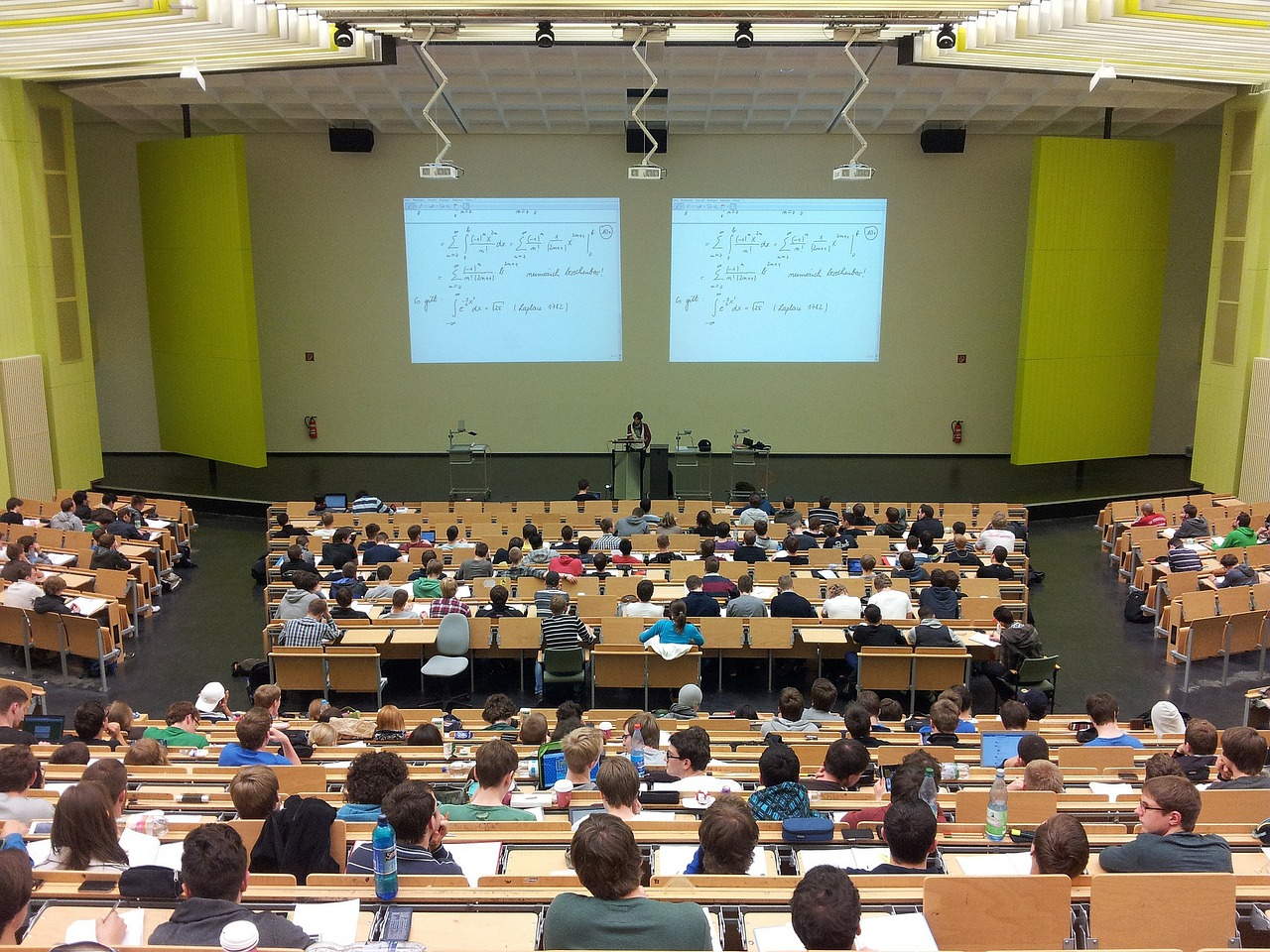 A thesis defense has two main parts:
The presentation of your findings as a student

Questions from the thesis defense committee (and other attendees)
How Long Should A Thesis Defense Presentation Be?
The presentation should be approximately half an hour long and should focus on the main findings and recommendations.
A thesis defense presentation sample outline should look like this:
The goal/objectives of your research (2 minutes)

Literature review and study's theoretical framework (5 minutes)

Research methodology (5 minutes)

Findings of the study (10 minutes)

Recommendations (5 minutes)
Why You Should Practice PowerPoint Presentation Beforehand
Practice the presentation at home because:
It will improve your comfort level with the speaker's notes and slides.

It will also help you to keep the timing of the presentation so you can stick within the required time for your presentation.

Practice will help you master the presentation without relying on the speaker notes every time. The best presentations usually come from those who don't rely on notes 100 percent but can use their own words to expound on their statements.
How To Organize A Presentation That Will Impress Your Defense Committee
The recommendations and findings are the most important elements of the presentation. On the other hand, theoretical framework, literature review, and methodology should give your findings the necessary context and backdrop.
You should create the presentation by starting with the findings and recommendations and working backward.
Once you understand the pieces of theoretical framework and literature review needed to support the findings, you will ensure the appropriate details are included.
It also helps you to decide whether you should include extra information that could be interesting but not supportive of your recommendations and findings.
Creating Your Slides – 3 Important Things You Should Never Forget
The information in your slides enhances the flow of your presentation. The slides should provide an outline of what you intend to say.
When creating slides for your thesis defense presentation, keep the following in mind:
They shouldn't contain the entire presentation, word-for-word. Short and precise statements will have a huge impact on your audience.
Include only the keywords or main phrases on the slides. This will help the audience to focus on you, and not on the slides.

Use visuals – diagrams, charts, and graphs are always useful. By using visual elements, you can share important pieces of information that will impress your audience. For instance, using graphs can make the findings friendly to your audience.
How To Prepare Well And Respond Effectively To Question Session
After completing the main presentation, the defense committee and audience have an opportunity to shoot questions and engage you further regarding your study.
This can be both the best and worst section of your thesis defense. The worst part is it's scary as you may not know which questions will be asked.
But the best part of it is that it gives you an opportunity to elaborate on the information you presented earlier. It also helps you to demonstrate your firm understanding of the research topic. It's the best chance you have to get more marks from the committee.
After all, no one knows the research better than you. With that in mind, here are tips to help keep this process easy:
Note down the questions that members of the defense committee ask in meetings, especially, as you move closer to the thesis defense presentation day. Most of these questions can be asked during the defense.
Consider the areas of interest, research expertise, strengths, and research expertise of your external examiner and other members of your thesis committee. These areas can give you a hint of the possible questions these people may ask during the defense.

Brainstorm common thesis defense questions and answers – A few days to the defense, try to brainstorm possible questions that you may ask during a thesis defense. After developing possible questions, think of the possible answers. Brainstorming helps to get you in the mindset to respond to the defense committee during the question period.

When the question time comes, have a pen and paper to jot down the questions asked, especially if they contain two parts. When you do this, you'll be able to answer all the questions comprehensively.

Remember, it's allowed to take a few seconds and collect your thoughts before responding to questions.
Other Important Tips To Make Your Thesis Defense Presentation A Success
While preparing to face your defense committee, keep these additional points in mind:
Book your room and audio-visual equipment in advance. Typically, AV needs at least 48 hours notice.

Technology can fail, which is why you should have a backup plan, like overheads.

Create handouts beforehand to be shared with your external examiner and committee members.

Give yourself ample time early on the defense day to review the presentation on the computer you'll be using. For the most part, some computers may change the slide transitions or even delete them. You want to ensure this doesn't happen.
How to Make A Winning Presentation
While a thesis defense presentation is among the final stages toward your graduation, remember, there will be possible revisions to the thesis after the defense.
That is a typical part of the process. But, remember revisions can take time and so, if you have deadlines to meet, particularly with regard to graduation, take this time into account and get help of professional writers.
Take a break from writing.
Top academic experts are here for you.
do my paper