Blog
Back to articles
101 Difficult English Words Explained
Did you know that it's not just people who don't have English as their first language who are looking for explanations for all kinds of difficult English words? There are tens of thousands of native English speakers who are looking for the correct way to spell or pronounce complicated English words. If you are a non native English speaker, things tend to get a lot more complicated. And if you are also a student, you really have a problem. Misspelling certain words in your essays will get you penalized quite harshly by your professor, so you may even need to consider using proofreading services. There are many weird words in English and we will try to show you how to spell the most common 101 of them. We even explain some funny Russian words in English.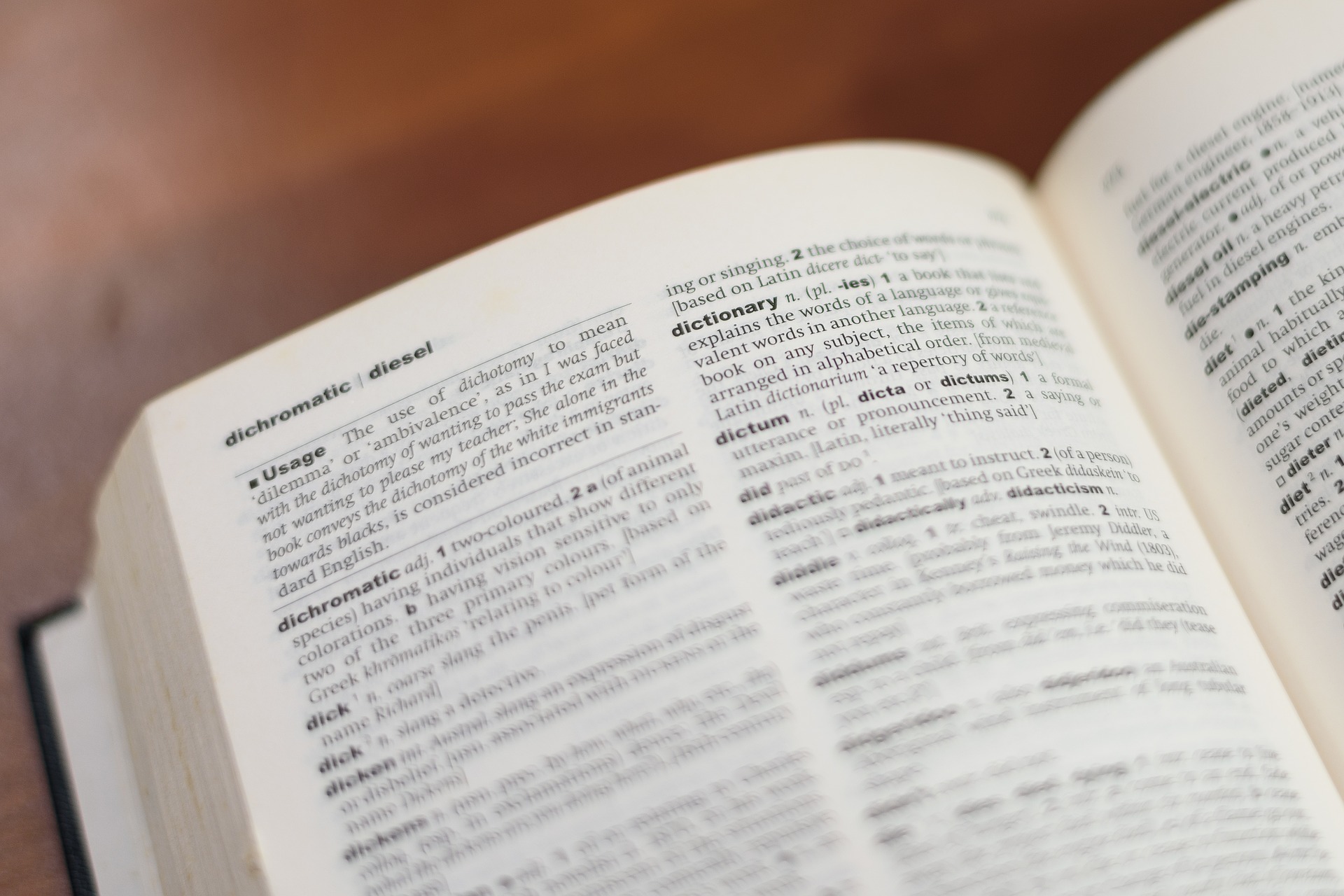 Are There Any Weird Words in the English Language?
Many people don't know that there are plenty of difficult English words. You may have encountered a couple of them over time, but there are hundreds. There are words that are difficult to spell and there are even words that are difficult to pronounce. However, it's easy to learn the difficult English words to pronounce. Spelling is a bit more difficult to learn. Let's take a look at the most difficult words in English and their explanation.
List of Difficult English Words to Spell
In most cases, students are having a pretty difficult time spelling certain words. Don't worry, it's not just you! Tens of thousands of students have visited our list of the most complicated English words so far. This means that most of these people have run into trouble with at least some of the following English words:
Abjure – solemnly renounce something
Abnegation – the action of renouncing or rejecting something
Bashful – reluctant to draw attention to oneself
Beguile – to charm someone in a deceptive way
Bereft – deprived of or lacking something
Blandishment – a flattering statement or action used to convince someone to do something
Cajole – persuade someone to do something by flattery
Callous – having an insensitive disregard for others
Camaraderie – mutual trust and friendship among people
Candor – the quality of being open and honest
Debacle – a sudden failure
Debunk – expose the falseness of an idea or belief
Defunct – no longer existing
Demagogue – a political agitator
Eclectic –deriving ideas from a broad range of sources
Ebullient – cheerful and full of energy (one of the most difficult English words)
Egregious – outstandingly bad
Fallacious – based on a mistaken belief
Fatuous – silly and pointless
Fetter – a chain used to restrain a prisoner
Garrulous – excessively talkative, especially on trivial matters
Gourmand – a person who enjoys eating
Grandiloquent – pompous or extravagant in language or style
Idiosyncratic – relating to idiosyncrasy
Impecunious – having little or no money
Knell – the solemn sound of a bell at a funeral
Laconic – using very few words
Largesse – generosity in bestowing money or gifts upon others
Legerdemain – skilful use of one's hands when performing tricks
Maelstrom – a powerful whirlpool in the sea or a river
Maudlin – self-pityingly or tearfully sentimental
Maverick – an unorthodox or independent-minded person
Negligent – failing to take proper care over something
Neophyte – a person who is new to a subject or activity
Obdurate – stubbornly refusing to change one's opinion
Obfuscate – make obscure or unclear
Obstreperous – noisy and difficult to control
Palliate – make something less severe without removing the cause
Paradigm – a typical example or pattern of something
Quixotic – extremely idealistic
Quandary – a state of perplexity or uncertainty over what to do
Recalcitrant – having an obstinately uncooperative attitude
Redoubtable – formidable, especially as an opponent
Sanguine – optimistic or positive in a difficult situation
Scurrilous – making or spreading scandalous claims about someone
Toady – a person who behaves obsequiously to someone important
Torpid – mentally or physically inactive
Ubiquitous – present, appearing, or found everywhere
Umbrage – offence or annoyance
Upbraid – to find fault with someone
Vicissitude – an unpleasant change of circumstances or fortune
Vilify – speak or write about in an abusively disparaging manner
Virtuoso – a person highly skilled in artistic pursuit
Wanton – deliberate and unprovoked
Winsome – attractive or appealing in a fresh, innocent way
Yoke – the wooden crosspiece that is placed over the necks of two animals (part of the plough)
Zephyr – a soft gentle breeze
Wily – skilled at gaining an advantage
Tirade – a long, angry speech of criticism
List of Difficult Words to Pronounce for Non Native English Speakers
Rural – characteristic of the countryside rather than the town
Otorhinolaryngologist – a specialist in the disorders of the ear or nose or throat (one of the most difficult English words to say)
Colonel – a rank of officer in the army and in the US air force
Penguin – a large flightless seabird of the southern hemisphere
Sixth – constituting number six in a sequence
Isthmus – a narrow strip of land with sea on either side
Anemone – a plant of the buttercup family
Squirrel – an agile tree-dwelling rodent with a bushy tail
Choir – an organized group of singers
Worcestershire – a former county in West-central England
List of Weird English Words
When it comes to the English dictionary, there are times when you won't believe your eyes. There are hundreds of strange English words that almost nobody knows about. Truth be told, we never even heard about 80% of the following words:
Bamboozled – to cheat or fool someone
Bumfuzzle – to confuse someone
Cattywampus – not lined up or not arranged correctly
Discombobulate – to disconcert or confuse someone
Flabbergast – to surprise someone greatly
Foppish – a person concerned with his clothes in an excessive way.
Gardyloo – a warning cry when somebody threw slops from the windows into the streets
Jalopy – an old car in a dilapidated condition (just one of the weird words in the English dictionary)
Lothario – a man who behaves irresponsibly in sexual relationships with women
Taradiddle – a petty lie
Tergiversate – to make conflicting or evasive statements
Snickersnee – a large knife
Collywobbles – stomach pain or queasiness
List of Funny Russian Words in English
Pochemuchka – a child who asks many questions
Perepodvypodvert – doing something in an overly complex or totally incomprehensible way
Nedoperepil – somebody who drank more than they should have, but less than they could have
Toska – sadness, melancholia, or lugubriousness
Poshlost' – vulgarity, banality, platitude, triteness, or triviality
Kapel – small Christian place of worship
Dacha – a country house or cottage in Russia
Glazomer – the ability to measure without any instruments
List of Funny Old English Words
Of course, the dictionary contains a ton of funny English words. Many of these are old words that are rarely used nowadays. However, that doesn't mean that you can't use them in your essays. It's always fun to see your teacher searching through the dictionary. So here are the most interesting old English words that are as funny as they get:
Ultracrepidarian – giving opinions and advice on matters outside of one's knowledge
Philogrobolized – stupefied, or having a hangover
Hum durgeon – an imaginary illness
Quomodocunquize – that makes money in any possible way
Zwodder – a drowsy, foolish frame of mind
Groke – to look at somebody while they're eating hoping they'll give you some of their food
Famelicose – pertaining to being hungry
Bang-a-bonk – to sit lazily on a riverbank
Crambo-clink – rime or riming
Inisitijitty – a worthless, ridiculous-looking person (one of the most difficult words in English)
Omperlodge – to disagree with or contradict someone
Why Does This List of Difficult Words to Pronounce in English Matter?
Many students have asked us why we bothered to make this list of 101 difficult English words. The truth is that we really enjoyed it. However, this list is of great help to people who are looking for ways to improve their vocabulary. Yes, many of these words may seem old-fashioned and obsolete. However, we guarantee you that your professor will greatly appreciate you using many of them. It shows that you are a well-read student and that you are not afraid to use uncommon language to make an impression. It also shows your professor that you are a master of the English vocabulary.
Another reason why you would want to take a look at our list of difficult English words to spell is to avoid any future errors. Your professor will swiftly penalize you for spelling errors in your academic papers. You can lose valuable points because of some improperly spelled words. Furthermore, you need to understand exactly what each word means and how it is used.
Do You Need to Learn These Words?
No, you don't need to learn all these words. These are all the most complicated English words, but you can find plenty of synonyms for each one of them. So you can simply use a synonym instead of the words listed in our list. There are, however, times when you want to demonstrate your strong grasp of the English language. That's when you may want to consider using words from this list. This is why we encourage you to bookmark this list of complicated English words. You can come back at any time. This list of difficult English words will always be free. However, we may update it to add more words in the future. We are all about helping students excel at school!
Take a break from writing.
Top academic experts are here for you.
do my paper