Blog
Back to articles
How To Write A Supplemental Essay?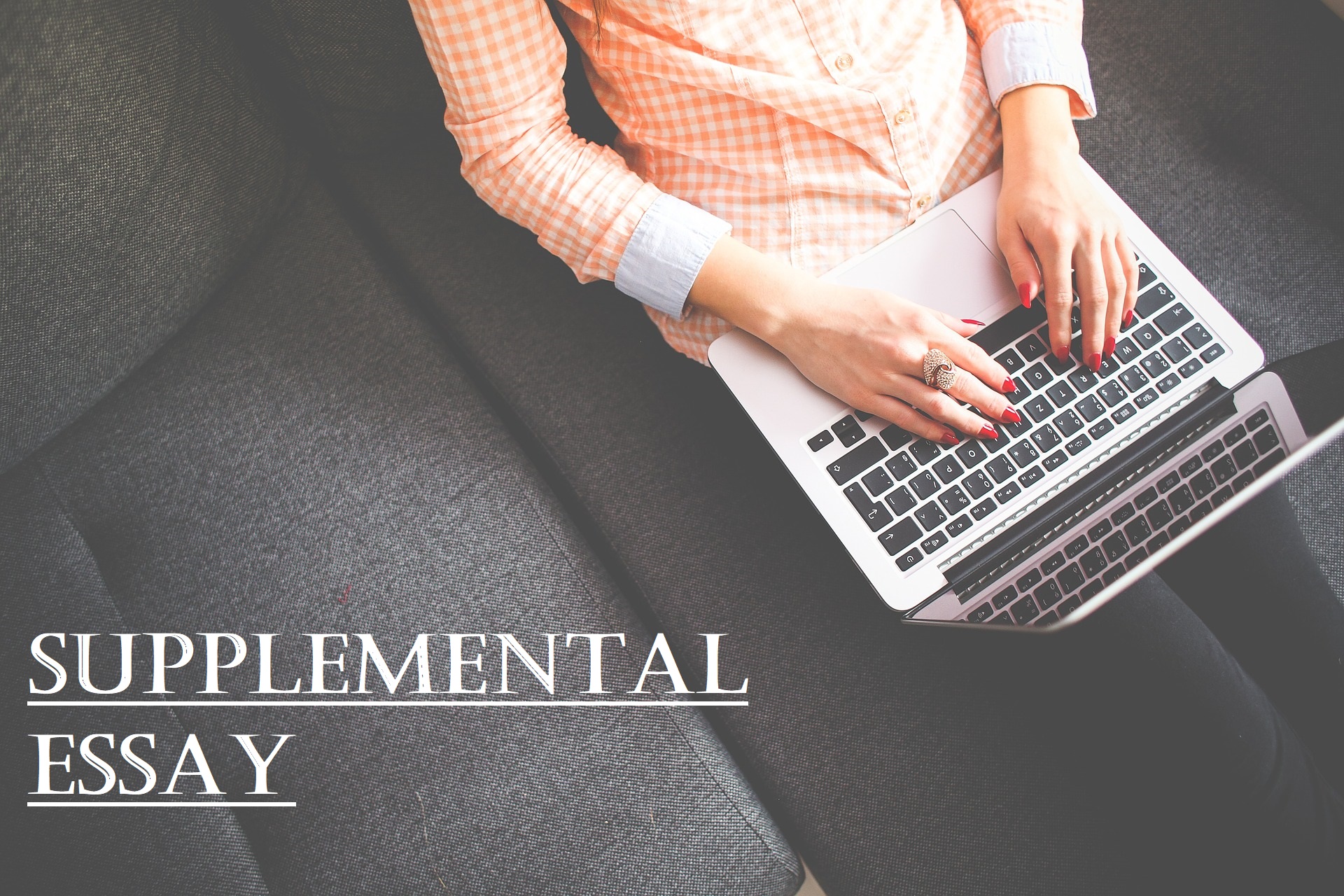 What is supplemental essay? The supplemental essay, also referred to as the common application essay, is a chance to let the college admissions group learn something about you that were not able to express in the main essay entry. Some schools require a supplemental writing example in addition to the main essay. Students can submit an example of their writing from high school or they can choose to select one of the approved prompts listed in the school's application form.
How long should a supplemental essay be? A supplemental essay is usually much shorter than the main essay and can range between 150 – 250. As with the main essay, students should always be aware of the word limit or risk earning a lower score on their admissions report. Since the essay can be written several weeks before the application is due, students should have no trouble editing their writing so that it comes under the word limit.
Sample College Supplement Essay Prompts
With nearly 700 colleges accepting a supplemental essay as a part of the application, you will have the opportunity to select a topic you like and can send your written example to multiple institutions. A list of supplemental essay prompts is issued each year, but since we do not have the opportunity to cover them all, we have included some of the most popular prompts that appear on this list year after year. This should give you an idea of what to expect and can be a valuable tool for practicing writing this short-form essay.
Share Your Story.
This is the most popular prompt that students choose for their supplemental writing example. It can cover anything from a hobby to a characteristic to an experience. It should be meaningful and unique. You want to make a connection with the admissions committee, and this is the best opportunity to do so.
Demonstrate Perseverance.
This prompt allows you to show a challenge or an obstacle you have overcome through hard work and dedication. College is going to be tough and you must be even tougher to get through it with your sanity in place. This gives you to show how you have already proven yourself through unwavering perseverance.
Challenge a Belief.
This is a great prompt because it shows how you are willing to go against the grain by challenging a belief even though you knew you would face backlash or criticism by having done so. Religion is a great example. You don't have to frame any religion in a negative light, but you can say why you chose to challenge an aspect of it you disagree with.
Personal Growth.
This is much like the second prompt. You can choose to write about a major milestone in your life like learning a new language when traveling abroad or a smaller milestone like an academic achievement that changed you in a way that you are now a different and much-improved person.
Something You Care About.
This is a great prompt because you can write about something that captivates you or something that you are passionate about. For instance, when considering "What should I write my supplemental essay medical school? You can point to why you want to join the medical field with a personal example you care about (e.g., a family member or friend that suffers from a medical condition.
How to Write a Supplemental College Essay
The following five-step process is easy to follow and will get you well-along your way to putting together a great supplemental essay for your college application. Be sure to start early so that you have ample time to revise, edit, and proofread. Don't hesitate to ask others for their opinion. You can easily miss small mistakes that can work against you, so it is best to get a fresh pair of eyes to go over your writing.
Make Sure You Understand the Question
The best supplemental essay responses will address the prompt precisely without veering off track. This is not a test; you don't have to rush your answer within a given time limit. Make sure you understand what the essay prompt is asking so that you answer the question correctly.
Brainstorm Ideas and Create an Outline
Because of the word limit we have talked about throughout this article, you should realize that you cannot go over every detail related to the prompt you picked. Spend time brainstorming and then put your best ideas together in an outline. This will help you write the first draft.
Don't be Repeat What Is in the Application
A common mistake made by students is that they repeat things that are in the college application, such as grades, test scores, extracurricular activities, and more. Take this opportunity to say something about yourself that the admission committee doesn't know.
Make Sure Your Topic is Narrowly Focused
Try not to get too far from your goal by picking a topic that is too broad. You are limited to just a few hundred words and you should choose a topic that is focused on one thing. Using one or two examples to liven your topic is fine, but you don't need to go in-depth.
Be Sure to Maintain Your Writing Voice
Sometimes when too many people read your work (e.g., counselors, teachers, parents, etc.) they offer too much input that your writing voice changes, and it can weaken your essay. Advice is great but be sure you maintain your voice.
College Supplemental Essay Tips
The steps above should help you write an exceptional essay, but we think these supplemental essay tips can give you an extra edge over other applicants.
Don't tell your whole life story. Many students try hard to squeeze their entire life story into a few hundred words. Remember you are answering one question. What to say in my supplemental essay should be focused and right to the point.
Write freely, then make edits. This advice is true for all academic and professional writing. You should always start with a free write. This is a first draft that will have plenty of errors. Make your edits later on, well after you have put all your ideas down on the page.
Don't use hackneyed language. Avoid cliches like the plague! What not to include in a supplemental essay are catchphrases that do not appeal to content, creativity, and confidence. The admission committee will be easily turned off using cliches.
Include colorful details. Can you spot the difference between these two sentences? "My favorite summer activity is playing soccer with my friends." Versus. "My friends and I wake up before dawn each day to catch the scent of the Summer grass before taking the pitch against one another in our beloved soccer." The second uses details to paint a picture, the first doesn't engage the reader nearly as much.
Create a personal brand. The people reading your essay should be able to successfully summarize your topic in one sentence. This is what is meant by branding. How to end a supplemental essay is by revisiting your main point with one or two sentences that drive your topic to a close. This will stick in the reader's mind and set you apart from other applicants.
Frequently Asked Questions
Do all colleges require a supplemental essay?
No, there are hundreds of colleges with no supplemental essay listed as a requirement. A supplemental essay is an option and an opportunity for you to demonstrate your writing abilities and stand apart from other applicants. Most colleges usually provide you with a handful of essay prompts to choose from, and if a supplemental essay is allowed, you can say something about yourself that the main essay submission did not cover.
What to write in supplemental essay for weak test scores?
No, do not use this essay as a place to mention your weak scores. The two common standardized tests are the ACT and the SAT, and many students struggle with them for numerous reasons. Stick with the essay prompt when writing your supplemental piece. If you feel like mentioning the reason behind your low test scores, use the Additional Information section of the application to explain your circumstances.
What exactly goes into an MBA supplemental essay?
The MBA essay should mention something about your desire to go into business. You would most likely choose a prompt that speaks to your passion. You are limited to just a few hundred words, so pick one example about your interest in business and write about that.
How to end a supplemental essay the right way?
You won't have a lot of room to write an expanded conclusion, but the ending is your last chance to make your point. Aim for two sentences that could tie the essay together. For example, "I am excited to bring my talents and passion for art and my interest in free form painting in ways that I can contribute to the department and support my peers."
For more assistance writing the supplemental essay or for college supplemental essay examples written by academic experts, contact our writing services company. We can provide you with more resources or can put you in contact with an expert who can review, edit, proofread, or write your essay from scratch. Just let us know what you need, and we'll do all the hard work for you. You will not have anything to worry about and can be confident that the final piece is sure to impress that admissions committee.
Take a break from writing.
Top academic experts are here for you.
do my paper