Blog
Back to articles
Reflection Essay: Writing Guide For All Levels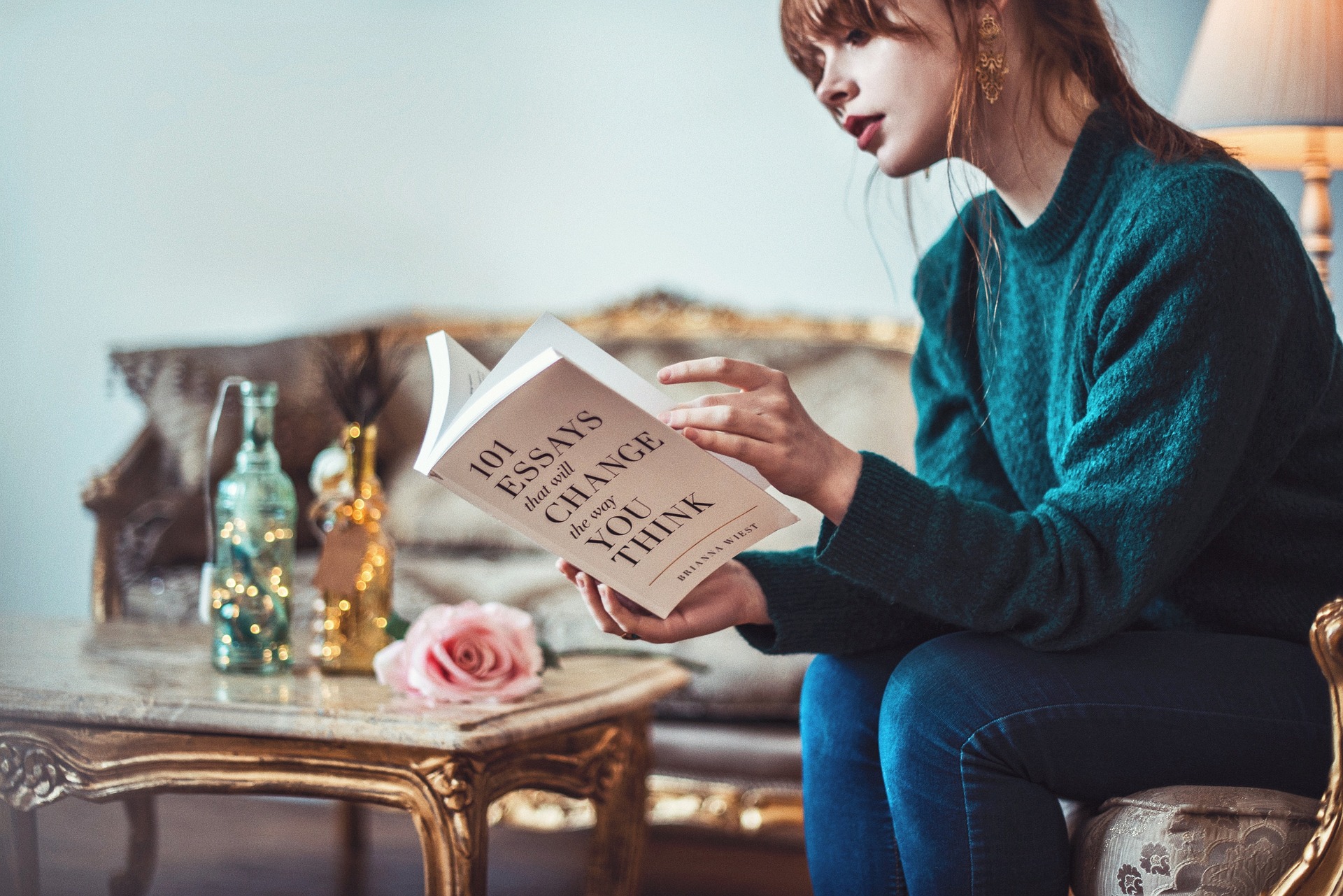 A reflection essay is a write-up in which the writer examines their life experiences. Essentially, the author writes about their experiences and how they have changed, grown, or developed from them. When writing a self reflection essay about yourself, you can start by describing an experience or event. Once you've done that, you can analyze them and their meanings, as well as, the lesson you got from it.
Perhaps, you're still asking, what is a reflection essay? Well, the fact that the writer talks about and analyzes past events from the present perspective makes this write-up different. When writing a college or high school reflection essay, a student should open up about emotions and thoughts. This will enable them to paint the true picture of their personality, traits, and history.
So, what is a reflection in an essay? Reflection can be described as the vivid description and summary of the event or experience that the writer gives the reader. This description should be vivid so that readers can feel like they have gotten the experience too. It should be a perfect explanation of feelings, thoughts, and reactions.
Why Write a Reflection Essay
Some people complete this write-up like any other writing assignment. However, a self reflection essay can be more than just an assignment. It can help you tell your readers more about your identity and personality. When you know how to come up with this write-up, you can:
Connect yourself and texts or texts and the rest of the world
Analyze what you've seen, heard, or read, and make sensible conclusions
Think about the things you've learned and how to use the information
Write more subjectively from a personal viewpoint and identify your unique interests
Our essay writers admit that learning to write a critical reflection essay enhances critical thinking and writing skills. It also enhances the ability to express and develop opinions on specific topics.
How to Write a Reflection Essay
The reflective process is at the core of the process of completing this assignment. As such, you should have this in mind from the beginning. If you've no idea how this write-up should be handled, you can use a reflection essay example. Many schools and departments can provide samples to their learners. You can also find good reflection essay samples online. Good samples will give you an idea of what this write-up is all about. But, how do write a reflection essay fast without compromising quality? Here are the simple steps to follow when writing a personal reflection essay.
Reflect – Think about experience or event that you would like to write about. Reflection is the first step that leads to the generation of reflection essay ideas. Once you've chosen an experience or event, think about your feelings about it. How did it affect your life? this will enable you to come up with a thesis and a topic for your write-up.
Map your mind – Come up with a thesis based on your chosen event or experience. Identify ideas and arguments that can support it. You can use a reflection essay template to ensure that your ideas and arguments flow seamlessly. Group your ideas into paragraphs to show readers the evolution of experiences and thoughts.
Outline your write-up – Come up with a reflection essay outline that shows the information you will include, as well as, where and how you will organize and present it. The outline will help you in structuring the final essay and ensure the logical sequence or flow of information.
Write the introduction – Once you've outlined and organized your information, start the actual writing process. The reflection essay format is almost similar to that of other academic write-ups. It includes the introduction, body, and conclusion. The introduction should be eye-catching to engage and captivate the readers. You should also include your thesis statement in the introduction.
Support your thesis – Once you've written the introduction, move to the body of the essay. This is where you present supporting ideas, arguments, and examples. Emphasize one experience or point and your reflection in every paragraph.
Conclude the write-up – Summarize the thoughts you shared in the body when starting the conclusion paragraph. Share what you learned and why your experience may be helpful to others. You can finish the write-up by asking readers about some essay reflection questions. For instance, ask your readers what they would have done in the same situation.
Things to Write About in a Senior Reflection Essay
Whether you're writing a senior or end of year reflection essay, there are things you should consider discussing in your write-up. Essentially, this assignment supposes that the writer will address personal experience. Therefore, educators allow learners to choose their preferred reflection essay topics. But, some subjects are very common among learners. They include:
A conversation you had with someone else when angry
Your hometown
A trip you made to an exotic destination
The experience you had viewing at the sunset or ocean
The experience you had when somebody said something discouraging or disappointing
Your current or childhood bedroom
Holidays like Easter, Christmas, Valentines, or Thanksgiving
Visiting a zoo or museum
Something special
A special place
Something you just watched, read, saw, or touched
More Essay Reflection Topic Ideas
Perhaps, you're still not sure whether you can write about these reflection essay topics. This can be particularly challenging if you've been given a reflection essay rubric. In that case, consider the following ideas for generating a topic.
Places – Think about the places you've visited and how they have affected you. These can include a beach, countryside, mountain, or desert. It can also be a relative's home. How did you feel while there and why?
Life-changing events – Thinks about events that you have attended or things that may have happened to you. These can include a conversation you had with someone, a special date, and the day you succeeded or failed at something, or even overcome your fears. For instance, if you volunteered for community work, consider writing a community service reflection essay.
Important people – Perhaps, you find your interactions with your grandfather or grandmother thrilling. Maybe your dad or mom has played a significant role in your life. You can focus on your experience with them when completing this write-up. It can also be a friend, a person that hurt you, a life coach, or a teacher.
Recurring events or thoughts – Think about things that happen around you every day. For instance, if you attend an English class every day, consider a reflection on English class essay.
Impactful experiences – Maybe you did something that had a serious impact on your life. It could be watching a movie, reading a magazine, or attending a concert. You can write about such experiences in your write-up. For instance, if you attended an internship, you can write an internship reflection essay. That means you will share the experience you had with your readers and tell them how it altered your life.
Regardless of the approach you take, think about yourself, who you're, and how you have changed. If unsure whether you've chosen the right topic, check personal reflection essay examples before you start writing.
Useful Tips for Writing the Final Reflective Essay
If you're still having difficulties composing this write-up, try the following tips.
Get a sample – Go through a good reflection essay sample to know what you're supposed to write.
Choose a topic – Select an essay topic that you're comfortable with and knowledgeable about.
Reflect and gather information – Reflect on what a specific event made you feel. Also, gather relevant information and analyze it to ensure its proper presentation.
Outline – Come up with an outline to help you organize and present information chronologically.
Write and make references – Compose the write-up following the outline and reference your sources. Proofread the final write-up before submission.
Completing this assignment should be easy as long as you get a good self reflection essay sample and follow the guidelines and tips provided in this article. Follow them to compose a brilliant write-up to score the top grade.
Take a break from writing.
Top academic experts are here for you.
do my paper