Blog
Back to articles
How to Write a Process Analysis Essay: Special Tips and Tricks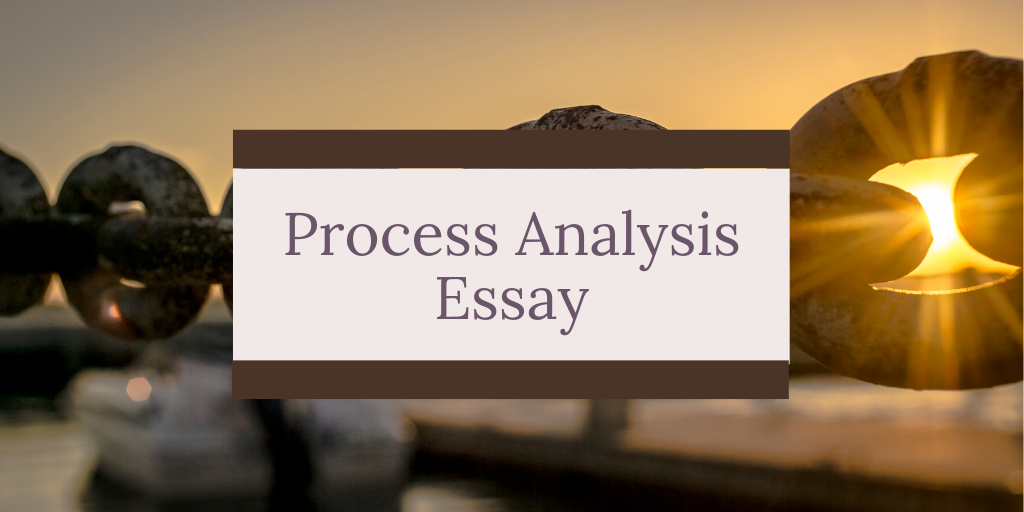 When you join college, some of the common types of academic papers you will have to write include cause and effect, argumentative, and coursework. One of the rare types of papers you might come across is the process analysis essay.
What is a process analysis paper? If you are pursuing a career in technical sciences, process analysis papers require you to describe processes used to achieve specific results. But they can also be given to students in non-science subjects. As a student, you are required to reflect on the stages of a process in chronological order.
If you have the task of writing a process analysis essay, how do you go about it? In this post, we are going to give you special tips & tricks that can help you get top grades.
Top Process Analysis Essay Topics
The first step to writing a great process analysis essay is selecting a good topic. Notably, most students find it a major challenge. To help you with this, we have listed 30 hot process analysis topics. You can use them as they are or tweak to suit your preference.
How to lose weight in six months.
How to cope with stress in a boarding school.
Describe the crucial steps to quitting smoking.
How to write an admission letter to a university.
How to look fashionable on a budget.
An advisory guide to overcoming procrastination.
Drawing a math lesson plan for preschool kids.
How to make friends in a new school.
A detailed guide to preparing a great birthday.
Explain the process of searching journals on the internet.
How to write a video review.
How to become a great public speaker.
A complete guide to surviving harsh economic times.
How to start selling products on an e-commerce site such as Shopify.
How to stop a bad habit.
How to rent an apartment in a new city.
How can societies utilize the power of recycling?
A step-by-step demonstration of how germination takes place.
Explain how motor learning works in autistic children.
How to develop a saving habit from an early age.
The best way to train for running a marathon.
How to stay healthy and fit without venturing outside.
How to start a new business.
How to conserve flowers in hot environments.
The sure way to gain self-confidence.
How to remove stubborn stains from your best dress.
How to end a relationship.
How does a solar panel work?
Explain the process of making ice cream.
How to protect endangered species.
How to Write Process Analysis Papers
When you set off writing a process analysis paper, it is important to appreciate that it is different from standard papers. Although the common format, introduction, body, and conclusion, are still there, how to write a process analysis is different.
In the introduction paragraph of your process analysis paper, you need to showcase the actual process and demonstrate it is worth discussing. Then, the body of the essay is used to reflect on the different equipment and resources required to complete the process. Here, you should outline the entire process chronologically. Finally, the conclusion is used to summarize the results.
You might want to check a few process essay examples to see how pros do it. See the full process analysis essay outline below:
Title
Introduction
Describe the topic and purpose.
Demonstrate why the process is useful.
Highlight the results that your reader should anticipate when the process is done well.
Body
Demonstrate the entire process with every step taking one paragraph.
Utilize translational sentences to strike a clear flow between paragraphs.
Use a descriptive writing style.
Conclusion
Summarize the steps described in the body of the essay.
Describe the results of the process.
Special Tips for Writing a Process Analysis Essay
To help you polish your work further, it is important to ensure you select a topic of interest. This will help you to avoid getting bored midway. Here are additional tips that you should consider when writing a process analysis paper.
If you have technical words, especially on the equipment and process, make sure to describe them well.
Use the language appropriately. Like other types of essays, it is important to select the words to use in your essay carefully. Besides, you should also make the sentences easy to read.
Read other process analysis essays examples to hone your writing skills. A good process analysis sample essay can help you address personal writing skills deficiencies.
Practice writing process analysis essays. Even before your teacher gives the assignment, look for a good process analysis example topic, and write about it. You could even ask your teacher for additional process analysis essay examples for practice purposes.
Make sure to proofread your process analysis paper before submitting it. Here, the goal is eliminating clichés and making sentences clearer.
Process Analysis Essay – Is It That Hard?
Now that we have demonstrated how to write a process analysis paper and outlined some of the best topics, what next? It is time to start writing. But even with these, writing a winning paper can still be a serious challenge. If you feel inadequate to write your process analysis essay, do not hesitate to seek writing help from professionals.
Our writers are experts with vast experience in writing process analysis papers. No matter the topic of your essay, they have the best process analysis definition and know how to craft winning papers to guarantee you the best grades. No need for stress with college assignments anymore!
Take a break from writing.
Top academic experts are here for you.
do my paper